The PCSB Celebrates New Alpha Mu Alpha & Beta Gamma Sigma Inductees & Honorees
On Friday, April 20th, the PCSB inducted and honored a talented group of undergraduate and graduate students into Alpha Mu Alpha and Beta Gamma Sigma. Alpha Mu Alpha is the American Marketing Association's (AMA) national honor society, and Beta Gamma Sigma is the AACSB's business honor society. This year, there were 14 Alpha Mu Alpha inductees, 13 Beta Gamma Sigma MBA inductees and honorees, and 47 Beta Gamma Sigma undergraduate inductees.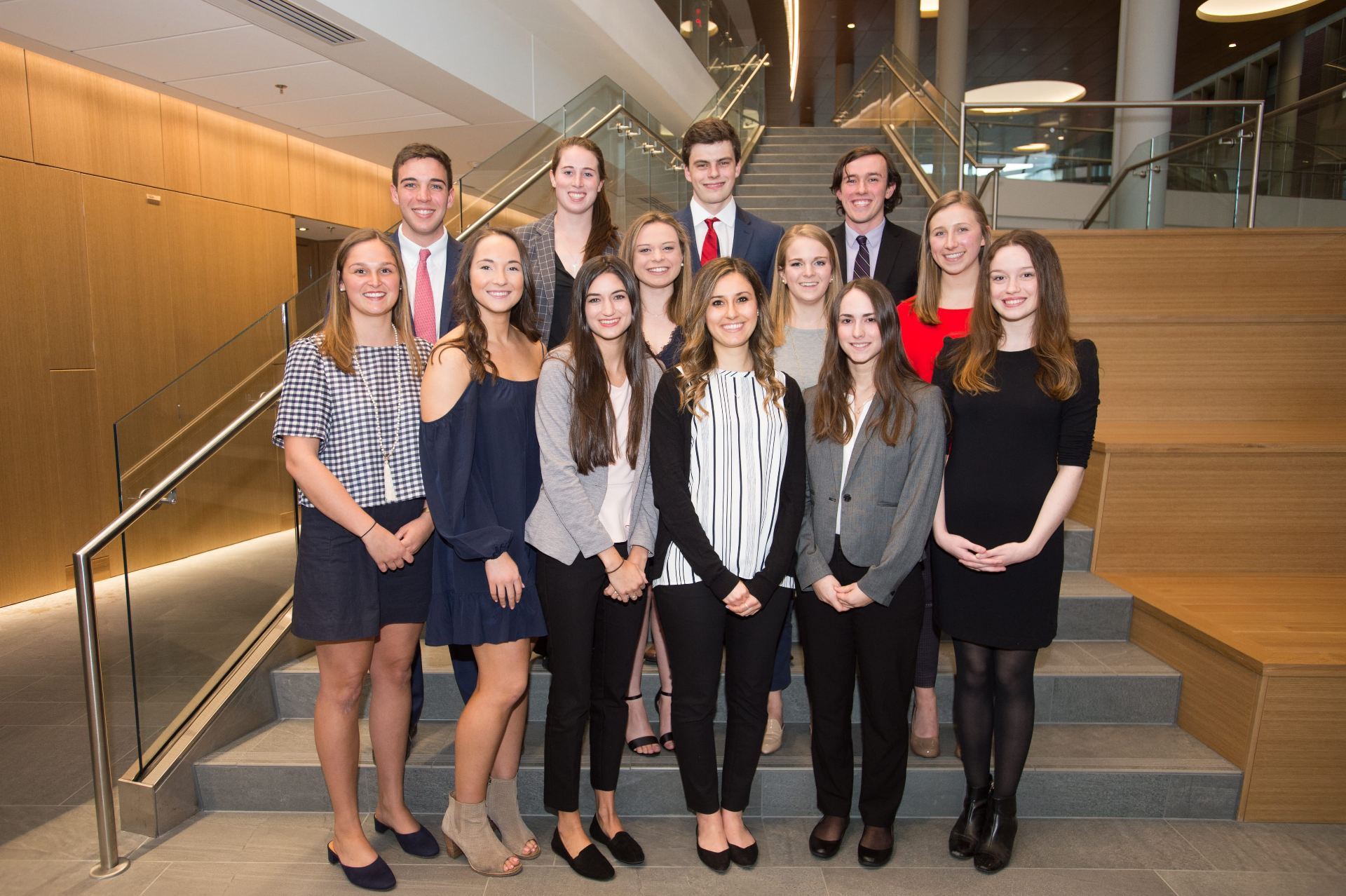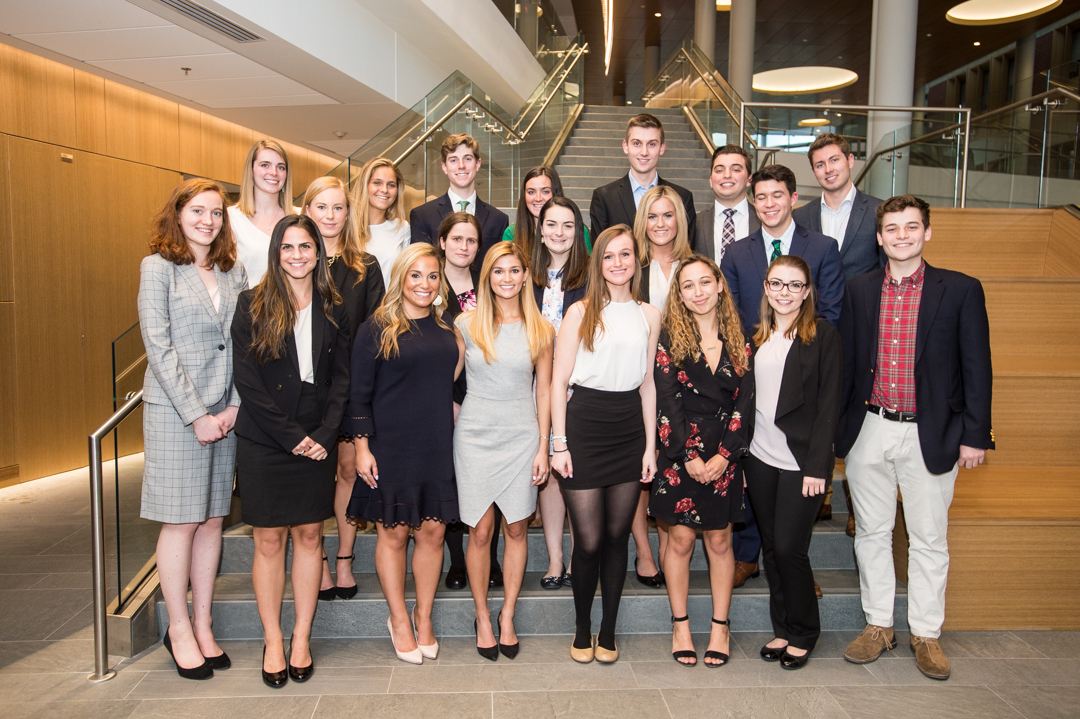 It is an impressive accomplishment to be inducted into either Alpha Mu Alpha or Beta Gamma Sigma. According to the AMA,
"Since its inception in 1937, the American Marketing Association (AMA) has remained committed to the advancement of excellence in the field of marketing…Under the auspices of the AMA, a selected advisory committee of marketing educators designed the Alpha Mu Alpha recognition program to acknowledge outstanding scholastic achievement on a highly competitive basis."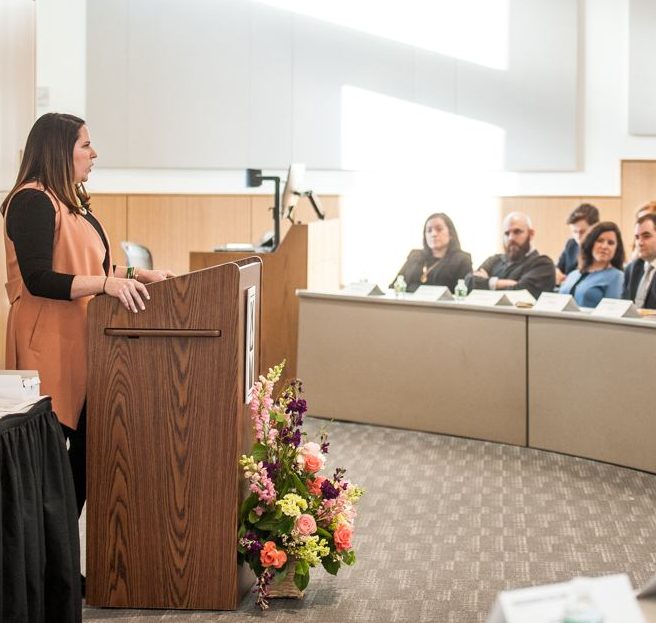 To become a member of Alpha Mu Alpha, students need to maintain a cumulative GPA of 3.5 for both their major and on an overall basis. The PCSB's chapter of Alpha Mu Alpha was established in 2011, and now has a total of 70 members.
According to Beta Gamma Sigma,
"The mission of BGS is to encourage and honor academic achievement in the study of business, to cultivate and celebrate leadership and professional excellence, to advance the values of the Society, and to serve its lifelong members."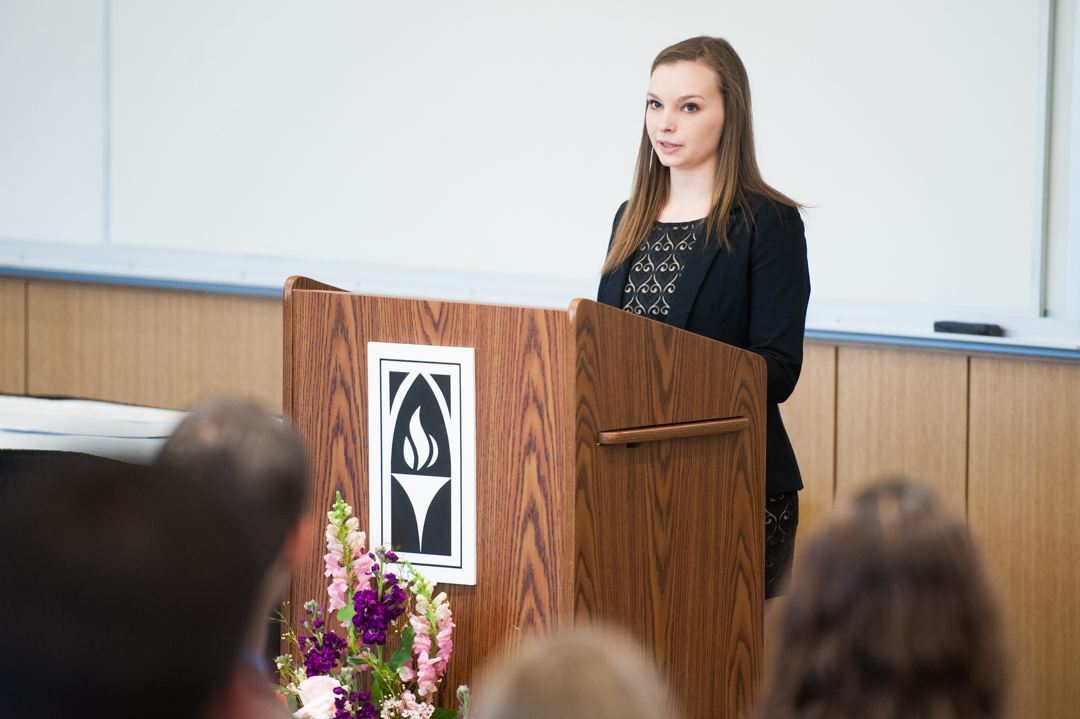 The principles and values of Beta Gamma Sigma include honor and integrity, pursuit of wisdom, and earnestness. To become a member of Beta Gamma Sigma, the student must be in either the top 10% of the junior undergraduate class or in the top 20% of the graduating MBA class. Once inducted, the student has lifelong membership. In order for a business school to have a chapter of Beta Gamma Sigma, it must be accredited by the AACSB. The PCSB was first accredited in 2012 and received its first reaccreditation this month.
Friday's ceremony included a welcome address from Dean Sylvia Maxfield, an invocation from Rev. Kenneth Sicard, O.P. '78, and a keynote speech from Carolyn Molloy '06. Professor of Marketing Rae Caloura led the Alpha Mu Alpha induction, and Assistant Dean Jacqueline Elcik led the Beta Gamma Sigma induction. Carley Pearson '18, president of the AMA, gave a chapter overview and update for Alpha Mu Alpha and Abigail Cook '18, president of Beta Gamma Sigma, gave a chapter overview and update as well. The ceremony was followed by a reception in the Palmisano Atrium.
Congratulations to all inductees and honorees on their impressive achievements!