PCSB in the News: The Ryan Center for Business Studies Awarded Grand Prize by Learning By Design Magazine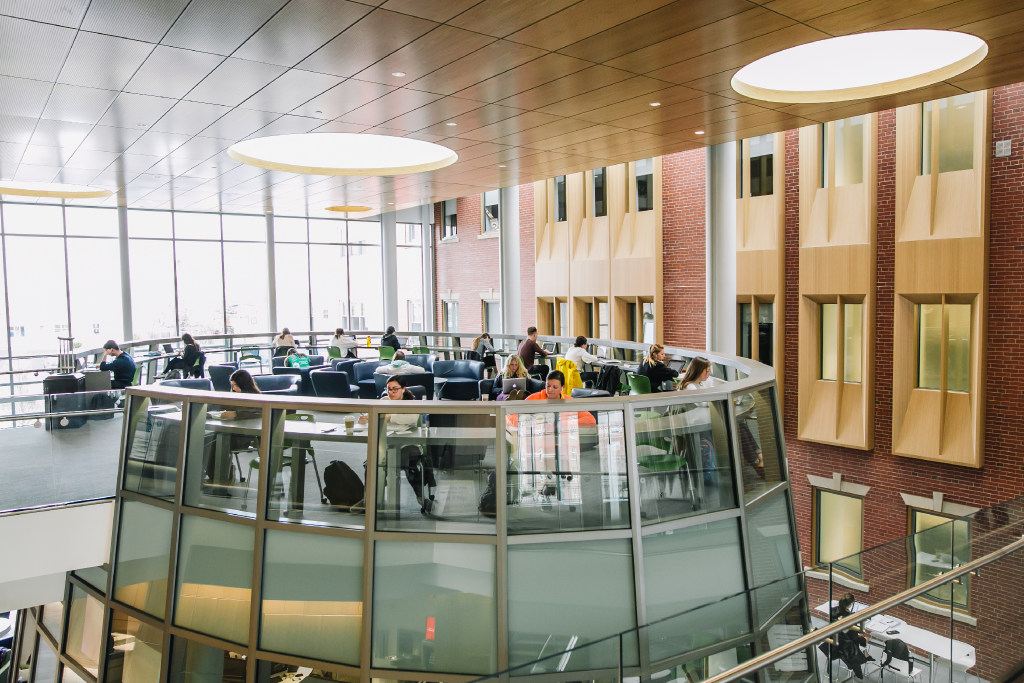 In its Spring 2018 edition, Learning By Design magazine awarded the Ryan Center for Business Studies one of four grand prizes for outstanding design and construction. A panel of architects, education academia, and faculty reviewed 49 total submissions. Of the 49 submissions, four won grand prizes, four won citations of excellence, and three won honorable mentions. The winners were decided based on a number of criteria, including transparency, connectivity, safety, sustainability, great interiors, purposeful functional design, and sophistication.
Of the Ryan Center, the judges said,
"Excellent creation of public student space and flexible classroom. This is a very learner centered facility, it is a truly integrated project to both the existing building and the campus as a whole."
According to the magazine, the Ryan Center "creates an environment that fosters community and supports the development of leadership skills, which accelerates innovation and social action." The magazine spoke to the Ryan Center's transformative presence, as it has made a significant impact on campus. It unites what used to be upper and lower campus, creating a space that welcomes students of all years and majors.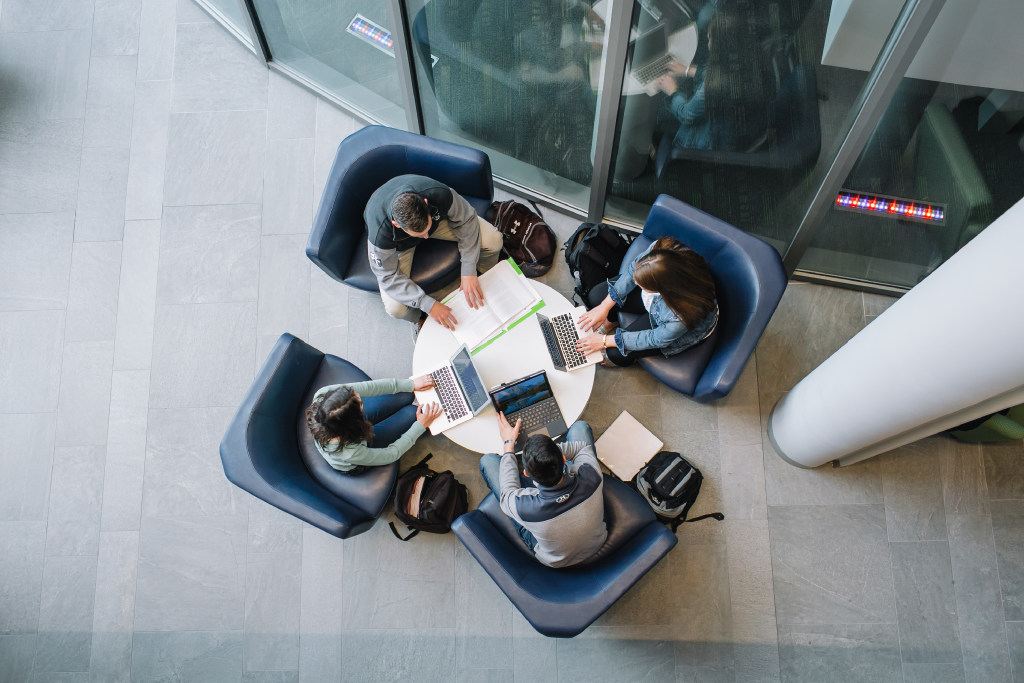 The construction of the Ryan Center began shortly after a $5 million donation from alumnus Arthur F. Ryan '63 and his wife, Patricia. It was completed in January 2017 and recently celebrated the one year anniversary of its opening. The construction of the Ryan Center transformed Dore Hall, an old residence hall, into the state-of-the-art building as we know it today. The renovation was led by design and architecture firm SMMA, based in Cambridge, Massachusetts. The design team consisted of Jim Scott (Principal-In-Charge), Jim Deitzer (Project Architect), Amanda Vigneau (Interior Designer), and Laura Monies (Landscape Architect).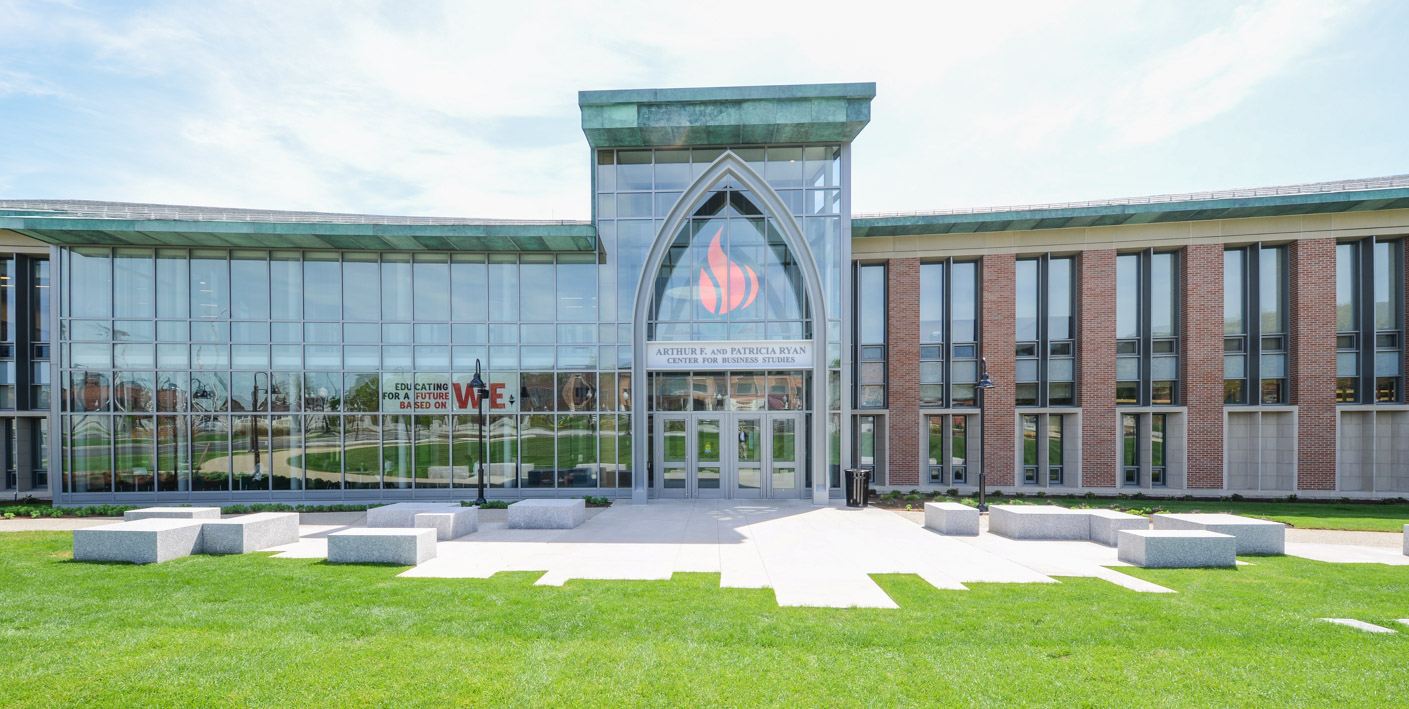 The PCSB is fortunate to have a home that is not only state-of-the-art, but also unites campus in a unique and special way. The PCSB would like to thank Arthur and Patricia Ryan, the SMMA design team, and the students, faculty, and staff who have made the Ryan Center their home. To read more about the Ryan Center's grand prize designation from Learning By Design, click here.