MBA or Certificate Program: Which One Should You Choose?
The PCSB's wide array of graduate program offerings makes it possible for business professionals and recent graduates to choose a program that fits into any career path or schedule. Between the MBA Program and multiple specialized certificate programs, it might seem daunting to find the perfect fit. No matter what you choose, each program is designed to be all-encompassing and complementary to any career. We've compared and contrasted each program here, and laid out all the details you need to know!
The MBA Program
The MBA Program at Providence College offers four plans of study, including full-time, part-time, a 4+1 program, and the Accounting Cohort. Students are offered maximum flexibility in choosing a plan of study, and are allowed to switch from one plan to another throughout the program to meet individual needs.
A full-time MBA plan of study is designed to be completed in as little as one year, depending on prerequisite needs. Students will enroll in three to four courses per term.
A part-time plan of study is meant for working professionals who may need the extra flexibility to obtain their MBA. A part-time student will take one to two courses per term. Depending on prerequisite needs, a part-time student can complete his or her MBA in approximately two years.
The 4+1 plan of study is designed specifically for Providence College undergraduate business majors and business studies minors. This program allows students to obtain their MBA in approximately one year after graduation. If a student's schedule allows, the student can begin taking MBA courses in his or her senior year as an undergraduate. This is a full-time program, and students will take three to four courses per term. Prospective participants will apply during their junior or senior year at PC.
The Accounting Cohort is a newer program that is designed to accommodate the needs of undergraduate accounting students who are preparing for the CPA exam. It is a regimented full-time program that is completed in 13 to 14 months, from summer to summer. It consists of a mix of core courses and accounting electives. Students graduate with a well-rounded MBA degree, with an accounting concentration. The Accounting Cohort is the only MBA program that does not allow switching into a different plan of study once admitted.
Certificate Programs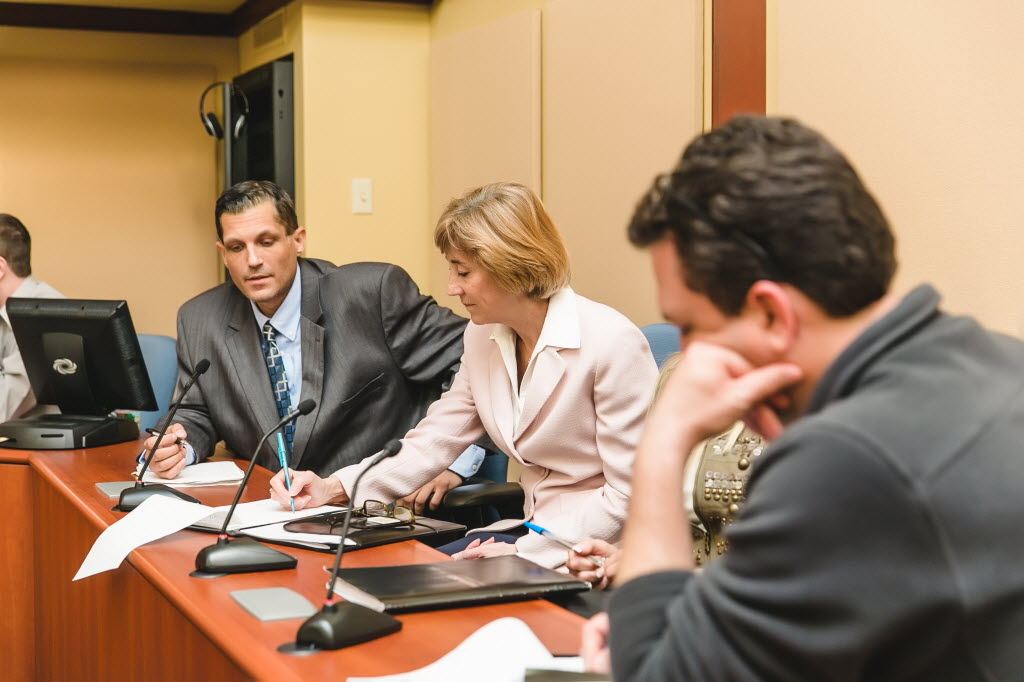 The PCSB currently offers three certificate programs. They include the Micro MBA, Change Leadership Management Certificate Program, and the Business Analytics Graduate Certificate Program. The certificate programs are condensed, accelerated programs that are completed over a shortened period of time. Each one is tailored to specific skills that are valued by companies in today's business environment. The certificate programs work well in a business professional's busy schedule. They are also great options for those who may be considering an MBA in the future.
The Micro MBA program is a 10-week certificate program that was developed for individuals who want or need a rapid foundation in the principles of business. It is taught by PC's award winning faculty who were selected based on their extensive academic and real-world experience. This program is perfect for employees who have been promoted to administrative or management positions, and who may want to update their business skills. Even those who already have an MBA or a similar experience can participate in the Micro MBA program. This program is also excellent for anyone who is considering pursuing a part-time or full-time MBA in the future.
The Change Leadership Management Certificate Program (CLM) was developed in conjunction with leading employers, including Alex and Ani, Amica, Blue Cross Blue Shield, Citizen's Bank, FM Global, Gilbane, IGT, and MetLife. This program provides participants with an opportunity to develop strategic critical thinking and change leadership competencies. The program consists of three courses for a total of nine credit hours. Participants will gain personal insight and confidence in leading and promoting change, along with learning how to more effectively manage and collaborate with others. This certificate program is perfect for a high-performing employee who needs additional expertise in managing change and leading effectively, in order to get results at work.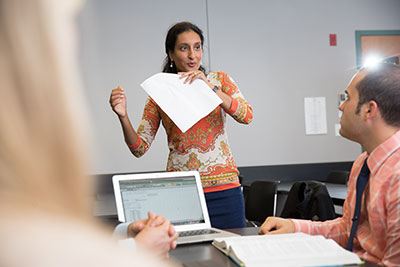 The Business Analytics Graduate Certificate Program was developed to provide participants with critical thinking skills and decision making competencies using data. Data analytics skills are some of the most sought after skills in today's business world. This program is three courses for a total of nine credits. Participants will leave with increased skills in quantitative analysis, along with newfound confidence in using data to make strategic decisions. This certificate program is a good fit for high performing employees who recognize the importance of data analytics within their firm or industry, and want to gain additional expertise.
Each type of MBA program and certificate program offers a well-rounded, innovative education and provides the skills that are most needed in today's business environment. There truly is something for everyone. Whatever choice you make, you can't go wrong!
For more information on the MBA program and certificate programs, including application information, click here.