Internship Spotlight: Jenna DiSalvo '18
Our Internship Spotlight series is intended to serve as a platform where we can showcase the plethora of exceptional students boasted by the PCSB. We want to let their accomplishments shine, and this series provides the perfect place for them to recount some of the most memorable aspects of their impressive internship experiences. From companies like L'Oreal to RXR Realty, the students of the PCSB transition from classroom to real world by taking what they've learned and applying it to their delegated roles. Meet Jenna DiSalvo, a senior who interned with ALEX AND ANI!
___
What is your major/minor at PC? Are you a part of any extracurricular activities?
I am currently a senior marketing major at PC. I am President of the PCSB Student Mentor Program, and an active member of a variety of clubs including Colleges Against Cancer, American Marketing Association, and Spoon University. In my free time, I participate in intramural sports, and enjoy watching PC basketball and hockey.
Does the company you interned for have a social media presence, specifically on the channels below? If so, what are their usernames and/or links to their pages? 
ALEX AND ANI has a strong social media presence across all platforms, including LinkedIn, Twitter, Facebook, and Instagram. Their username across all channels is "alexandani". When I was interning in the marketing department, I worked closely with the social media team in developing content, choosing which imagery to use and sometimes even participating in photo-shoots.
Tell us a little bit about how you went about getting your internship with Alex and Ani. Was there anyone in particular who really helped you?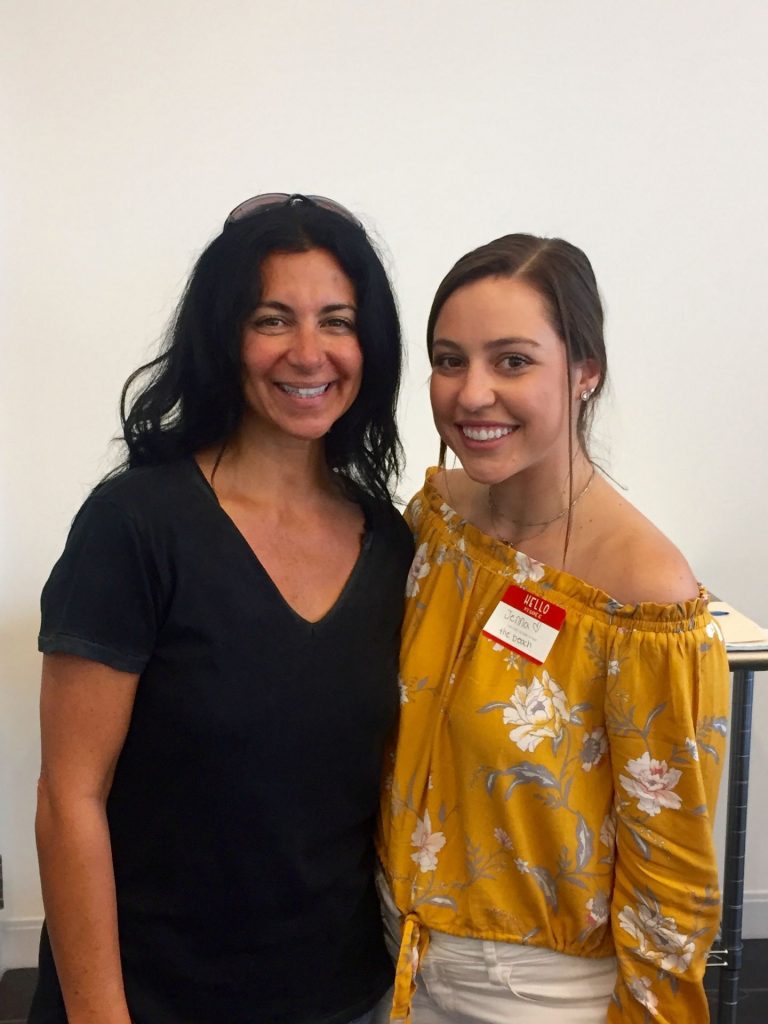 I first learned about ALEX AND ANI when I went on career services' PC Road Trip to their headquarters in spring 2017. When I went to their headquarters and saw first hand how the company and the employees functioned, I realized that working for this company would be the perfect fit. One individual who helped me through the process was Tess Povar. Tess works in Career Services and had past professional experience at ALEX AND ANI. She shared her positive experiences and encouraged me to apply. I never thought I would leave the New York/New Jersey area but I ended up moving to Rhode Island for the summer and having the experience of a lifetime.
What did your day-to-day look like and were there any projects that you enjoyed working on most?
My favorite part about working at ALEX AND ANI was that no day was the same. Some days I would be working with the event planning team on ideas for store grand openings, and the next day I was in contact with Disney discussing potential radio opportunities. My favorite project to work on was my summer internship project. For this project, I worked in a team of three on an assigned project topic to be presented in front of the company President, CFO, Head of HR, and various other executives and marketing managers. My group worked the entire summer to provide the most useful suggestions for future campaigns and brand strategies that would best resonate with their consumers. After our presentation, the President of the company told us that they were going to use some of our suggestions in the 2018 branding campaign. This was my favorite project because I was able to demonstrate my skills to top executives and hear that they were impressed with and would be using my team's work.
After working at ALEX AND ANI, I realized that there are so many different aspects of marketing, and I will be able to achieve my dream job if I just stay true to my personal brand. My dream job is to be a top marketing executive at a major entertainment cable network in New York City. When I reach this goal, I will have my experiences at ALEX AND ANI to thank.
___
Interested in reading about more of our exceptional students? Check out the rest of the series here!