Internship Spotlight: Tyler Mead '18
From companies like L'Oreal to PwC, the students of the PCSB transition from the classroom to the real world through a variety of interesting internship experiences. With a plethora of exceptional students at our finger tips, we created this platform so we could let their accomplishments shine and learn how they've taken their educations and applied them to their delegated roles. This week we're excited to introduce Tyler Mead '18, who interned with PwC this past summer.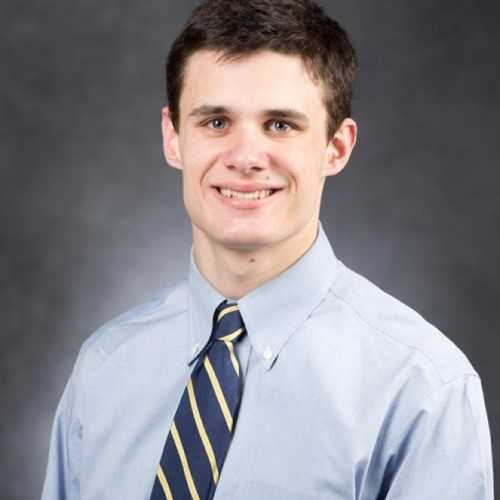 ___
What was your major/minor?
I am an accounting major with a finance minor.
2. Does the company you interned with have a social media presence, specifically on the channels below? If so, what are their usernames and/or links to their pages? 
3. Tell us a little bit about what you did at PwC. Did you have a specific role? If so what were some of the projects you worked on?
As an assurance intern, I spent a great deal of time assisting team members in completing various projects surrounding the audit of an external client. In addition, I was fortunate enough to become heavily involved in some major projects. One of my primary assignments involved the impairment analysis of company products. The client that we serve has projections of how much revenue a certain product will generate. Based upon actual results, we calculate the varying difference from the projected totals and provide analysis as to why this may be the case. I worked with a pharmaceutical client, so I learned a great amount about how the FDA, along with the entry of generic products into the market can affect certain product revenues.
Towards the end of my internship, I was assigned the task of "tying-out" the management's discussion and analysis section of the 10-Q report. In tying-out a section of an audit report, I was responsible for tracing numbers listed in the report to calculations completed by the engagement team. These calculations made by the engagement team are traced directly to information provided by the client. This forced me to both learn and understand the origination of these numbers. This understanding assisted me greatly, as I was able to properly perform my own calculations to confirm some of these values.
4. What did you enjoy most about your time working at PwC?
While I enjoyed several aspects of my internship, the people I met helped make the experience both enjoyable and beneficial. I was fortunate enough to form close relationships with most members on my engagement team, regardless of their position. Even though I spent the majority of my time with entry-level and senior associates, I occasionally had the opportunity to work on projects with managers and directors as well. In starting each assignment with any team member, I received a detailed explanation as to what we were doing, why we were doing it, and how we do it. This well-rounded understanding allowed me to perform to the best of my ability, while also helping me learn more about the audit process. PwC also provided a number of networking opportunities throughout the duration of the internship. From meeting other interns, to attending different luncheons to network with PwC Partners, I was able to form relationships that will remain with me in my future endeavors.
5. Did you learn anything that you think could be useful to other students who are looking for future internships?
I would say there are two critical lessons I learned that can apply to any type of internship: (1) hard work goes a long way, and (2) you will never stop learning. At the start of my internship, I quickly realized that I wasn't expected to know everything. While I was able to provide insight to certain issues, there were other areas I did not have the background information to make an informed decision. As an intern, I was considered an investment to the company. PwC wanted me to learn as much as possible. If I were lucky enough to be hired back as an associate, my internship would prepare me for challenges I may encounter as a full-time employee. Experienced employees on the team were able to guide me through various projects. Learning from one project would assist me on future projects, so it was important to fully understand what I was doing, rather than just going through the motions. It is also important to ask questions. I learned that asking questions is critical in avoiding mistakes that could be disastrous to the audit.
In my exit-interview, I was repeatedly informed that PwC is constantly searching for interns that show up on time, as well as those who show initiative in taking on different projects. There may be some instances where no one has work available for interns. Thus, it is important to make the team aware that you are available to work if anything comes up. This initiative is something that does not go unnoticed by any employee, regardless of their level. I may not have been the smartest intern, but showing up ready to work, with the desire to learn, allowed me to make the most of my experience.
___
Read about more PCSB students and their Internship Spotlights here!