I Want Your Job: Emilia Smith '17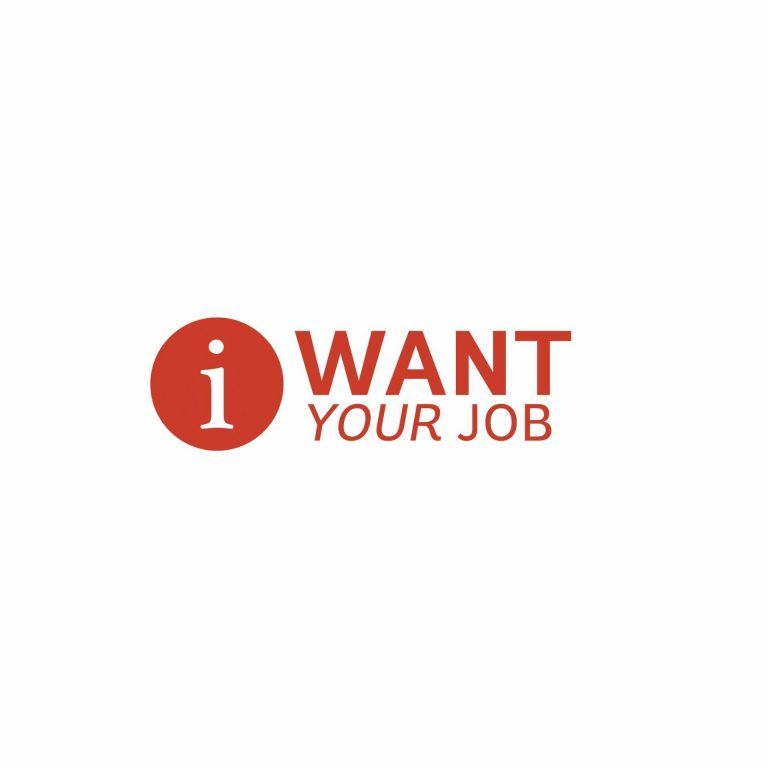 Providence College boasts a prolific alumni network that gives our students the opportunity to connect with past Friars who have already gotten a taste of the "real world" of post-grad life. Today we're happy to introduce Emilia Smith '17. Emilia is a melancholic graduate of the centennial class, of 2017. She graduated with a BS, majoring in marketing, with a finance / management minor and psychology core focus. She is currently a licensed REALTOR®, working as a real estate agent, website designer, marketing, advertising and graphics creator under Shrewsbury's well respected real estate brokerage, Collins & Demac Real Estate and as an office administrator for one of the largest new single-family home developments in Massachusetts, at Barnard Hill, for Tall Cedar Realty, LLC. Currently, Emilia is working towards obtaining her commercial drone pilot's license, her certification as a relocation specialist, and towards building her clientele!
___
What was your major at Providence College, and what types of extracurricular activities/internships did you take part in during your time here?
During my time as an undergraduate at PC, I studied a little bit of everything and dabbled in a good amount of extracurricular activities. I ended up graduating with a BS in marketing with a business management / finance minor and a psychology core focus. As if being a dedicated student didn't take up all my time I somehow managed to immerse myself in a variety of different mini communities at PC throughout my four years.
I started off my journey with Urban Action, landed in McVinney and sailed away my worries racing in regattas with the Providence College Sailing Team. I became an outspoken member of student congress, and, as a campus radio show host, myself and a couple of ambitious music students brought "Roulette Radio" to campus. I knew I was knee-deep in PC when I actually started enjoying Civ and became a DWC tutor so I could give back the gift of DWC comprehension to those who couldn't. I tried to go to just about every on campus event and tried every fitness class there was—including aerial yoga and late night (disco) Zumba. I became one of the original members on the board of the Step Up! bystander intervention program, I was an active member of the American Marketing Association (AMA), and I worked with PC's marketing team for student input, photoshoots, and to generate content for the school's many media sources. Most activities allowed me to work directly with PC's staff, which I loved.
During my "free" time, I would hit the gym, do some kickboxing or yoga, check in with friends, stress out about all the work I had left to do, find a career-related license I could earn in order to have more exciting priorities to push my school work off for, or pick up freelance work.
I had some fantastic "internship" related experiences, all of which I invite others to ask me about! In one of the best classes I took at PC, my DWC colloquium "Women in the Workplace," I landed a shadowing opportunity with two power women, Susan Soares, the VP of Alex and Ani's Retail Operations, and Stephanie Casinelli Taylor, president of Gennaro Inc. who designs and provides fashion jewelry to huge retail chain stores like Guess, Forever 21, Charolette Russe, NY & Co., just to name a few. I also got the opportunity to shadow and interview (thanks to Slavin 108's Winter Shadowing Program) with Kevin P. Beatty, the VP of Healthcare & Life Sciences of IBM's North America division in New Jersey.
My first two years' summers were spent interning at Absolute Machinery Corp., a large Massachusetts-based, internationally-involved, and technologically advanced plastic injection, molding machinery powerhouse company in Worcester, MA where I learned about injection molding machinery, robotic manufacturing, and international logistics. During the second half of my sophomore year summer, I spent my time traveling on an environmental studies trip that involved environmental research while backpacking throughout diverse terrain in New Zealand and Australia. My junior year, I lived and studied my spring semester in London with Boston University, where I had an international internship with Better Bankside, an incredibly forward-thinking nonprofit located in the financial district of London. In my summer's free time, I would take extra courses to get more out of my studies and work towards obtaining licenses, like my Real Estate Salesperson license, an LTC, CPR/AED or try out a new hobby.
What got you interested in working in realty? Has it always been a passion of yours?
I've grown up surrounded by the real estate industry. When you look at it at face value, all of us really do too! My family had always had a proactive approach with real estate, especially when it came to searching for investment properties, or an upgrade on a home. My initial interest in this industry took place when I was a young girl and saw a gorgeous yacht for the first time. I remember overhearing conversations about the yacht's owner and hearing that they'd bought this stunning boat with the profits they'd put into luxury real estate. From then on, I was sold. I'm chasing after a dream but am fueled with an innate passion that encapsulates much more than just the tangible accomplishments.
From a young age, I had a fascination with opulent lifestyles and loved the intricate designs that went into luxury homes and the success stories their homeowners would tell. I remember touring the Newport mansions when I was in high school and falling in love with the open spaces, gorgeous views, rare building materials and finishes, and of course, the exclusivity of such properties.
The internal excitement and utter appreciation for the craftsmanship of such homes. Stepping inside such a home, driving by, or seeing it on TV fueled the passion that has driven me to work within the luxury tier of the real estate industry. To feed this passion, I chose to continue in such an industry which is so rich with history, personality, and creativity. So, here I am.
What were the most valuable lessons or skillsets you learned at PC, and how have you applied these to your career?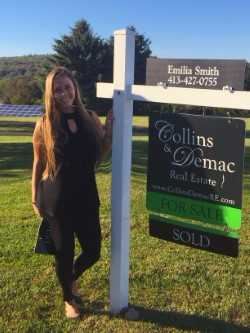 Most of the value I extracted in my experiences from PC came from the people who I surrounded myself with. Professors, peers, coaches, coworkers, roommates, and staff. Lessons, skillsets, and self-awareness were among the most valuable lessons. Most importantly was the four-year lesson of self-awareness. I came to understand who I was because of all the opportunities and people PC brought into my life. I was able to realize my own faith, values, strengths, weaknesses and capacities.
By understanding myself, I acquired a variety of skillsets, one which I still work on to this day – to listen more, talk less… but to never silence my voice. Jetting out of college, I consider myself a sponge and by shutting up, I'm able to take it all in from every angle, which I hope will benefit me in the long-term. I learned that although I took pride in my biggest strength, I was kindly informed it could also be my future downfall… if, of course, I wasn't careful.
Additionally, I was reassured that it is absolutely necessary to be kind, honest, and assertive in all of your endeavors, to stick up for yourself at all times, and to stick up to others. Simply because, the world is truly such a small place, regardless of what industry you might find yourself in. Also, I've learned there is always always, always someone out there working smarter (and even harder) than you think you are!
Last but not least, don't ever take life too seriously. Take it seriously but acknowledge that time flies, and if you're not participating in the little things all along the way, then you're sure to look back with regrets. Being a newbie and the youngest in such a gargantuan industry, it's easy to take your job too seriously just to try to look good or gain immediate approval. Luckily, I have some great coworkers who are fun and have a great sense of humor. We make sure to build relationships on more than just work… small talk will only get you so far.
What was your approach when you received the Glendale Road Estate listing?
I was offered a tremendous opportunity with the Glendale Road Estate / Windcrest Farm, being its listing agent. It actually turns out to be an even more interesting story when I tell you that this particular property was one of my family's homes.
I grew up in the house and can remember moving in when I was younger. All the projects, interior and exterior improvements my parents made to the estate to increase its value weren't just to reflect the desirability of the house, instead, each quirky aspect of the estate was, to me, a fond memory. In my advertising efforts, I aimed at capturing these idyllic emotions, emotions that were often expressed by guests who'd come over because I knew that the memory producing estate would generate the same for someone else. Luckily, with the aesthetics of the estate, I had a gorgeous piece of property to work with, as its visual escapes were truly breathtaking. But beyond that, I knew it was going to be a very interesting journey and for anyone who has ever worked with, for, or even alongside a family member – I'm sure you can relate: the pressure was nail-biting. Why? Well, simply because this wasn't only my first EVER listing in my entire real estate career, but it was also a family property. So, I made sure that despite the pressures from every angle I relied on what I knew best and trusted my education. After all, I didn't invest four years at PC and endless hours in class to throw it all down the drain post-grad, right? Not. A. Chance.
I created a very unique marketing strategy, as the property is one which pertained to a unique set of potential buyers. I started off designing a custom website for the property, and then shifted my focus to print. The coolest part of my efforts was hearing "the buzz" of my advertising efforts get back to me on my own listing. My efforts generated a lot of talk. It's a pretty incredible feeling when you are such a new and young realtor entering the industry and have an incredible first experience.
Sure, there were some points in time where self-doubt was prevalent and times when I thought this opportunity was just a tease in which I'd fail miserably at, but in retrospect, I realize that I'm in a perfect spot in my life where I'm able to gather all my strengths together and just go for it with self confidence and persistence.
Where do you plan to go from here? What are your goals?
My goals and aspirations do not follow one straight path. It's not linear, it's not consecutive, but I truly believe everything happens for a reason.
In terms of my career, I plan on sticking with real estate, since I've literally just gotten started. I will stick with residential, for now, until I gain my bearings and build a larger and more prominent network. This will include all the smaller and nitty-gritty requirements like covering open houses, participating in networking events, getting involved with the community, reaching out to old networks, attending courses, workshops and conventions and LOTS of reading. In the coming months I will be studying and working towards obtaining my Commercial Drone Pilot License to add another license to my tool belt. I'm working on developing my social media platforms as well as a blog for students/recent grads to follow. There are an incredible amount of things we should know but aren't taught in school about renting, buying or selling a house, so I'd love to help equip all my fellow friars who will be entering that phase of their lives shortly! I also am going to be working towards obtaining my certification as a relocation specialist, so I can better assist clients who are relocating to new areas!
But long term, my goals continue to lie within the luxury commercial and residential vicinity. I look forward to meeting all kinds of people and will make sure to work with international clients to continue to diversify my multi-cultural network and real estate investment opportunities. I hope to eventually get into flipping real estate, and I hope that one day, I can be a commercial real estate investor and have properties all over the world. I plan to follow a career path that will allow me to travel and help me to expand the depths of knowledge, one that challenges me, rewards my efforts, and requires me to continue to learn and self-develop.
I also have many aspirations beyond my real estate career. I would like to eventually have my own business one day, or/and invent a product that leaves this world a better place. I hope to travel leisurely, and I plan to give back in a way which will help consumers change their bad habits which are destroying the planet. I will keep chasing my goals!
Do you have any advice for students looking for internships/jobs?
Absolutely! Leverage your personal network for opportunities, and DO NOT feel ashamed or embarrassed to look for (or create) job opportunities. Know your worth and watch/learn more about negotiations. By doing so, you will learn where to lay down the law and protect yourself against people who will try to take advantage of you. Trust me, you don't want to fetch coffees all day for your boss and coworkers.
Find out what makes you happy, and then look into that industry for positions which you find intriguing or slightly intimidating. Challenge yourself, by putting your phone away and out of sight at the next networking opportunity, or awkward situation, and talk to people. Don't be that person who looks to your phone as an excuse instead of talking and making eye contact! Most importantly, surround yourself with positive people and reach out to graduates like me if you have a question, comment, or thought. We want to help. You can even reach out if you want to collaborate on a project. Use me and other alumni for little or big things. There are opportunities EVERYWHERE, you just have to look or use the creative part of your brain to dig them up, and reach out to others to make the opportunity an experience.
Lastly, make sure you leave time for yourself. You can't be happy in whatever role you put yourself in, or are thrusted into, unless you find your place of happiness. Whether that be in an extracurricular activity, like volunteering, learning, exercise, being outside, hanging with friends, helping family, etc. Make sure you can separate your required activities (like academic work, career, role responsibilities, etc.) from those which aren't required. Keep balance of these two aspects of your life, and keep notice when the scales are tipping one way. If you can figure out how to combine them, kudos to you. Otherwise, continue to look towards the future for fulfillment of your aspirations.
___
For anyone who wants to speak with Emilia, feel free to send her an e-mail: emiliasmith23@gmail.com.
Interested in reading about more of our highly talented alumni? Click here to check out the rest of our "I Want Your Job" series.