Harnessing "the Power of WE": Marketing Students Work Together to Communicate the PCSB Brand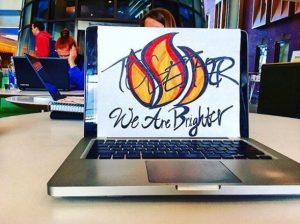 The fall semester was certainly an eventful one with many memorable moments. With the start of the semester came the deliberate introduction of the Providence College School of Business (PCSB) brand to students: "The Power of WE." The Power of WE has set the tone for another successful year, by drawing not only on the idea of teamwork but also on the idea that each person has something unique to bring to the table. In the words of Dean Sylvia Maxfield, "the PCSB twist involves the creation of a deep understanding of how individuals contribute to teams and how their input and their approach can help foster true collaborative success."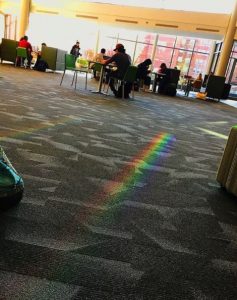 One of the most memorable moments came at the end of the semester with Professor of Marketing Sagree Sharma's class project, in which students were tasked with creating marketing campaigns to reflect the PCSB brand. Students collaborated in small teams to create campaigns in a variety of mediums, aimed at specific audiences such as prospective students or prospective employees. Of five groups, three chose to create videos. Other mediums included an Instagram account and a poster campaign. The results of the project communicated "the Power of WE" in effective and authentic ways, with distinct perspectives that only PC students can convey.
Professor Sharma's marketing project brought out some of the best of the PCSB. We are grateful to her and to her students for using "the Power of WE" to convey all the great things that the PCSB has to offer! Click here to browse the Instagram account. To view the videos, use the links below:
Together WE are PCSB, with prospective students as the target audience, created by Caitlin Falvey, Kayla Tibbetts, and Joseph Bristol
Not Your Average Day, also aimed at prospective students, produced by Phoebe Addis, Kevin Barry, Kyra Guzzo, and Thomas Motyka
Impact of the Power of We, created for a prospective employee audience, by Adrian Bobadilla, Gillian Dermody, and Sean Dervin
To see more of "the Power of WE," be sure to follow the PCSB on Facebook, Twitter, Instagram and LinkedIn!