PCSB in the News: PCSB Undergraduate Business Program Ranked Among Best in the Country

Just recently, the PCSB was named as one of the best undergraduate business programs in the country by a ranking published by Poets & Quants for Undergrads. The PCSB was placed at #63 out of only 82 schools that made the list. This is an incredible accomplishment considering the large number of business schools across the country. There are over 500 accredited schools, and many more that are unaccredited. This puts the PCSB's ranking into perspective and shows how impressive it is.
The dean of the PCSB, Dr. Sylvia Maxfield, said,
"It is particularly gratifying to see PCSB included among the very best business schools in the U.S. Poets & Quants has developed a comprehensive methodology that considers the most important factors in assessing schools like ours, and this ranking reflects the outstanding quality of our faculty, students, and alumni."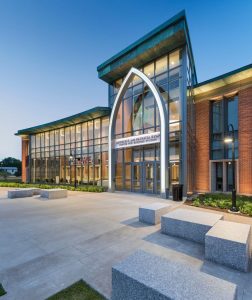 Included in Poets and Quants methodology are equal measures of admission standards, academic excellence, and employment outcomes. The results are based on surveys of recent graduates and school-reported data.
To read more about the PCSB's accomplishment, click here. Congratulations, PCSB!