BAC Member Charlie Alutto Talks Safe Medical Waste Disposal with Waste360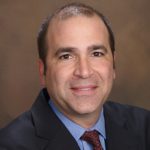 Charlie Alutto, member of the PCSB's Business Advisory Council and CEO of Stericycle, recently sat down with Waste360 to discuss the future of Stericycle and the waste and compliance industry. In an informative interview, Alutto discusses his personal career growth, the growth of Stericycle from a primarily domestic company to an international company, and how Stericycle manages new opportunities and challenges in regards to medical waste disposal.
Alutto began his career in the waste and compliance industry with his first job out of college. His first job was at Environmental Control Company as a sales representative. At the time, the medical compliance industry was a growing market, which allowed for Alutto's swift personal career growth. He worked as director of sales and marketing for nine years at Environmental Control Company, until it was acquired by Stericycle. Alutto worked his way up and eventually became president and CEO. He says,
"The key to becoming successful is working your way up through management and surrounding yourself with smart, hardworking and talented team members."
In addition to serving as president and CEO of Stericycle, he serves on the Business Advisory Council here at the College and on the Foundation Board of Chicago's Shirley Ryan AbilityLab. He is also the new director for Consolidated Infrastructure Group, a private equity-backed startup company in Omaha, Nebraska.
In his interview, Alutto discusses some of Stericycle's biggest accomplishments. Some of these accomplishments include the Parkersburg, W.Va. plant being recognized as the first medical waste treatment facility awarded the Occupational Safety and Health Administration Voluntary Protection Program Star Status, and completion of a performance-improvement project to improve overall fleet performance. Stericycle was also the first company to receive a special permit and the only company that handled transportation of Ebola waste during the Ebola crisis in the United States. It has experienced successful acquisitions, and a lot of international growth.
Alutto offers advice to anyone looking to join the waste and recycling industry. He says,
You have to have a passion for what you do, and you wake up every morning excited about the company that you work for or the industry that you serve in…It's a great industry to be in, and it's an industry where you can be proud of the work that you do because you are making a difference in health, safety and the environment.
To learn more about Stericycle and Alutto's role as CEO, read his full interview with Waste360 here. The PCSB is grateful to have him serve on the Business Advisory Council and is looking forward to hearing about his future successes at Stericycle!