This summer, consumer credit reporting agency Equifax experienced one of the biggest data breaches in history. Approximately 143 million Americans had their personal credit information compromised over an almost three month span. In the wake of the breach, Equifax's Chief Information Officer and Chief Security Officer have left the company, and millions of Americans remain worried that their information was among the staggering amount of data stolen. The size and significance of the Equifax breach has garnered the attention of Congress and the credit reporting industry, spurring conversations about legislative changes.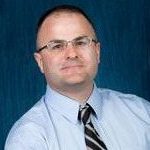 Recently, Professor Brian Lamoureux joined Steven Klamkin on WPRO to weigh in on the effects of the data breach. As an attorney at the law firm Pannone, Lopes, Devereaux and O'Gara, Professor Lamoureux was able to offer valuable advice to consumers about precautions they should take to prevent further damage. He explained that Equifax keeps track of financial and credit data that is collected whenever something like a house or a car is purchased. It holds this information, including social security numbers, credit information, birth dates, driver's license information, and more for the benefit of landlords, banks, and others who extend credit. Professor Lamoureux said that because all of this information is compiled into one place, it is a "treasure trove" for hackers, and it is not surprising that they went after it.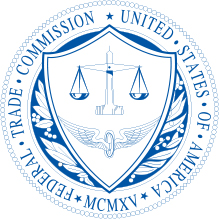 Professor Lamoureux suggested that consumers take multiple steps to ensure that their data is not further comprised. He said that everyone should be pulling their free credit report from freecreditreport.com. He also recommended that consumers put a freeze on their credit. A freeze prevents anyone, including the consumer, from getting credit. The consumer can end the freeze at their own election, but it will prevent hackers from using stolen credit information to obtain credit in the name of the consumer. Obtaining a credit freeze online, he said, is simple. The Federal Trade Commission website has step-by-step instructions on how to do so. Lastly, Professor Lamoureux recommended that consumers file their taxes as soon as possible. He recommended they do so in February or March, right after W-2s are received. This will minimize the time hackers have to fraudulently claim tax refunds in the consumer's name.
Professor Lamoureux explained that legal action can be taken against Equifax in addition to taking these precautionary steps. He said that originally, Equifax attempted to get consumers to sign off on fine print that said if consumers take the precautionary steps to protect their information, they would not be able to also sue Equifax. Attention was swiftly drawn to this and Equifax retreated. Professor Lamoureux assured consumers that they would still be able to file class action lawsuits against Equifax. At the time of Professor Lamoureux's WPRO segment, 23 class action lawsuits had already been filed.
To wrap up the segment, Professor Lamoureux urged the public to push legislation for stronger penalties against those who store credit information. He recommended that consumers monitor their credit card bills, bank statements, and IRS notices as closely as possible in the meantime. According to Professor Lamoureux, due diligence is the best we can do.
Thank you, Professor Lamoureux, for your insight and advice! Listen to the whole segment here.