I Want Your Job: Ellie Jenkins '15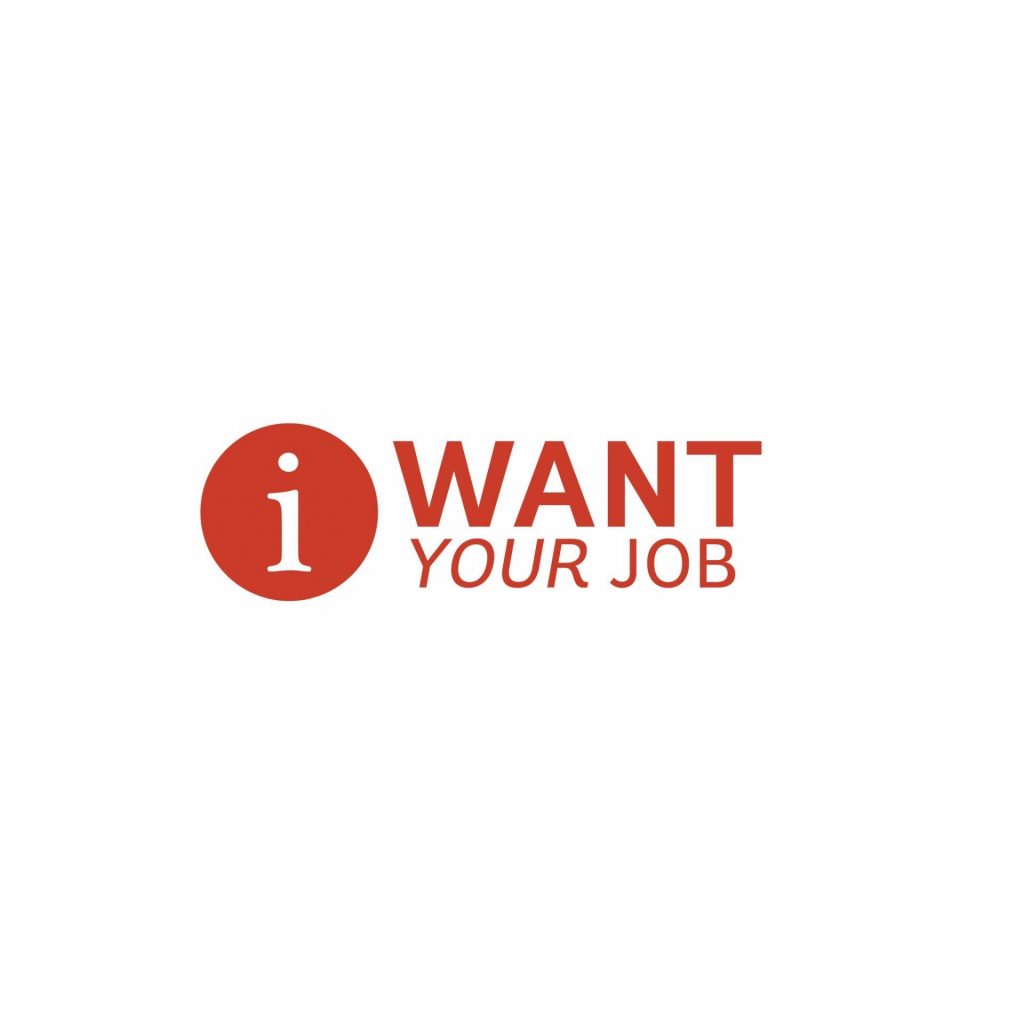 With such a prolific alumni network available to our students, we wanted to create a platform where we can showcase some of the cool and innovative positions held by the Business School's alumni. This week we're happy to introduce Ellie Jenkins '15, a public relations and social influence manager at Connelly Partners who also works as a personal stylist at J. Hilburn.
___
Q: What was your major at PC and what types of internships/extracurricular activities did you take part in?
I majored in marketing, declaring my major early sophomore year because I was eager to begin my college career in the School of Business. During the school year, I interned for College Fashionista, a global, digital community of thousands of college-aged fashion and beauty influencers sharing their insights. I was the first writer to represent Providence College, and now we have dozens of PC "Style Gurus" interning for the company. During the summer, I interned for UGG Australia; I started out my sophomore year in the showroom, learning the products and beginning to understand some aspects of the retail shoe business. My junior year I interned for the UGG Human Resources department and helped to create a College Recruitment Program for the company. My senior summer, I worked with the Men's UGG Product Development team, managing everything from creative briefs to trend analysis tools. It was such a fascinating experience to work in so many facets of the shoe business, from the showroom to the design room.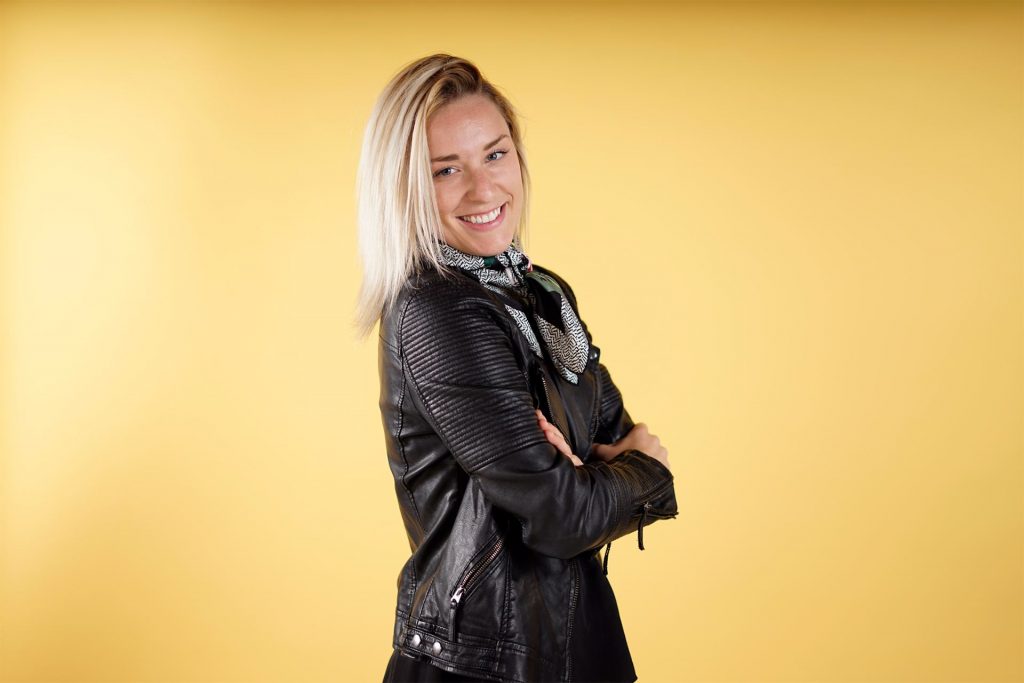 Q:  How did you ultimately land your current job and how did you stand out in the interview process?
When I graduated from PC, I was determined to work in advertising. To me, it was the most fascinating job in the marketing industry, and it's all I could think about. I put applications out to all the major agencies in Boston, and thanks to help from a PC alumnus, I landed an interview at Hill Holliday for an assistant media planner position. I ended up working there for a year but was looking for a more creative role. Connelly Partners, another ad agency in Boston, was hiring a public relations and social influencer manager, which really peaked my interest. I sent along a portfolio that took a current Connelly client and presented my own marketing strategy. I got the interview, and due to my presentation, I landed the job.
Q: Can you explain your role at Connelly Partners and what an average day looks like?
Connelly Partners is a big "small" agency. With close to 200 employees, it sometimes feels like there's only 20. The benefit of this is gaining client-facing, decision-making, and leadership experience early on in my career. You won't get that type of exposure at a big agency at the age of 24. As a manager representing four clients, as well as our in-house social media strategy, my role is extremely diversified. One minute I'm pulling analytical reports and the next I'm writing copy for a social post. To work in social media, a business that is deeply rooted in our culture and is constantly evolving, the strategy we lay out for our clients is so important to meeting their business objectives. Much of my time is spent educating myself on current trends and updates to current platforms. Social media is really where innovation and creativity meet, and that makes for a really fun challenge everyday.
Q: Have you had any exciting projects? If so, what were they?
Someone very smart in this industry once said, "My favorite clients are the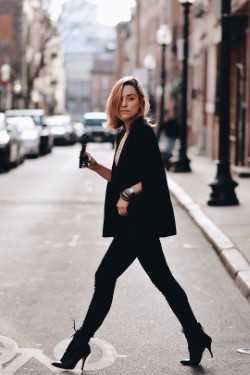 ones no one else wants to work on." These are the gas stations, the healthcare companies, the banks; these are products and services that don't sell themselves. I like these clients because they are an immediate challenge and an immediate opportunity to address and attempt to enhance their marketing strategies. Currently, I am working on a gas station convenience store brand and helping them to revamp their entire social presence. Everything from paid social strategies to creative direction. And yes, for me, that is exciting!
Q: Tell us a little more about your career at J. Hilburn as a personal stylist and how you got started there. How do your two careers complement each other?
Fashion has always been an important aspect of my life so having it as a part of my career is just a bonus. Men's fashion has always interested me, as it's not as trendy as women's fashion, so understanding it is more of an acquired skill-set than anything else. I started working for J. Hilburn recently and love the opportunity it gives me to manage my own clients and run my own business. J. Hilburn is really geared towards working professionals that need their wardrobe to match their high-profile, busy work life. It's a great opportunity to network with some really interesting professionals, and connections are often one of the keys to success in this business. I look forward to growing my network through J. Hilburn, one wardrobe at a time.
Q: What advice would you offer students who are looking to pursue a career similar to yours?
Be confident. Be professional. Be persistent. The most motivated candidate almost always gets the job, or at least gets in the door; remember it's not always the most qualified candidate. But, if you want to last in advertising, don't be afraid to interview with, and move around to different agencies, and different departments within a company—that's the nature of being successful and having a satisfying and lengthy career with this beast.  Also remember to try and be ahead of the inevitable turnover and changing company philosophy and directions. And lastly, stay human, compassionate, and empathetic to everyone you encounter each day. Kindness always helps.
___
Interested in reading about more of our highly talented alumni? Click here to check out the rest of our "I Want Your Job" series.