5 Facts About Dean Maxfield You Probably Didn't Know
Dr. Sylvia Maxfield, Ph.D., the Dean of the PCSB, is a Harvard Ph.D. graduate with career experience spanning academia and business. Sylvia is a widely published author on risk, regulation and governance topics, particularly focused on finance and globalization. As the Dean of the PCSB she leads a 70-person team of faculty and staff dedicated to providing a world-class business education deeply and uniquely rooted in the liberal arts. In business, Dr. Maxfield was vice president and senior governing credit analyst at the Wall Street firm of Lehman Brothers. Before becoming Dean of the Providence College School of Business, she was a professor at Simmons College where she held many leadership positions including faculty senate president. At Yale for ten years, Dr. Maxfield held joint faculty appointments in management and political science and directed the master's program in international relations. Dr. Maxfield is a Director of the State Investment Commission of Rhode Island.
While we know these impressive facts about Dean Maxfield, she is a woman of diverse interests and background. Check out these 5 fast facts you probably didn't know about her!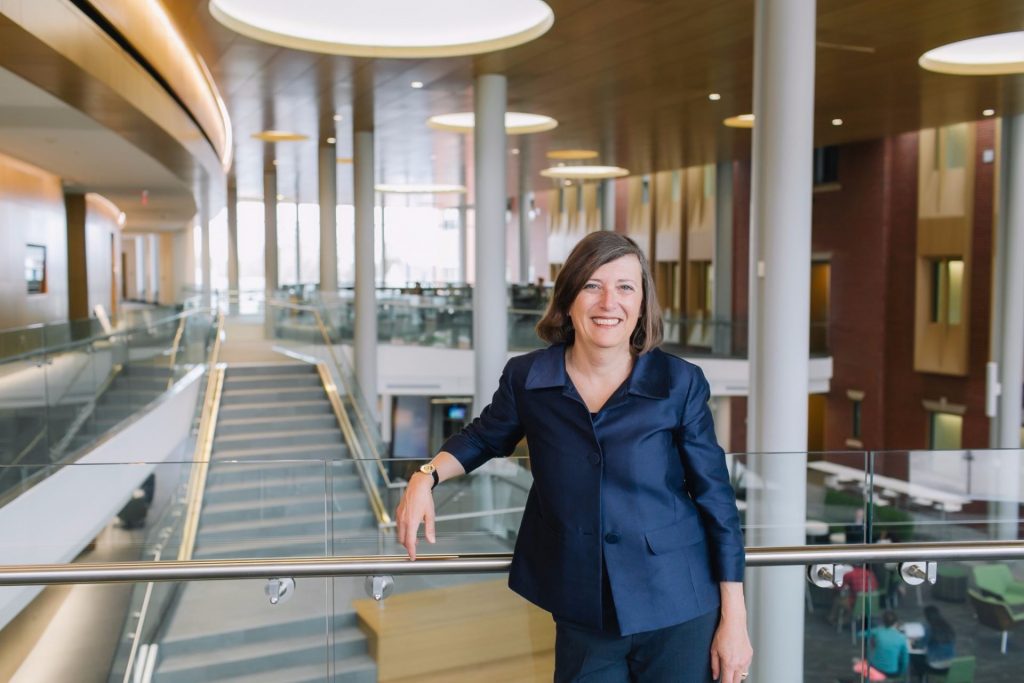 1. She was [almost] featured in Life Magazine: Sylvia grew up in Spanish Harlem. Her mom, a woman of great accomplishments who strongly believed in social justice, read to African American students. At this time, minority groups still had much difficulty acquiring library cards, so Sylvia's mom would read to the children and take them to the library. Life Magazine photographed and featured her mother, and the photos included a young Sylvia in a white hoodie. What a story!
2. She loves to cook: Sylvia loves to cook, especially New England specialties like chowder and cobblers! Yum!
3. She has family roots in Southern Germany: Sylvia spent a lot of her childhood in a small town in Bavaria visiting her family.
4. Yoga and Pilates Lover: Sylvia loves Yoga and Pilates and does both activities frequently. Someday, she'd like to be an instructor, she says!
5. Loves to read Historical Biographies of Women Figures: She's got an extensive collection and has read them all, Queen Elizabeth, Cleopatra, Isabella De Este, you name it!
Sylvia is a very accomplished woman with an incredibly interesting life and background, and she is proud to represent our Friar family here at the PCSB. We're lucky to have such a great leader!