A "Thrilling" Tuesday Throwback
With the beginning of the fall season comes midterms, long-weekends, and the autumnal change in foliage. But there is even more to October than this unusually warm weather and heightened busyness of Providence College students. The PCSB is set to experience its first ever Halloween at the month's end, an exciting milestone for our campus' newest addition.
As pumpkins are carved and Halloween costumes are planned, we're nostalgically reminded of our successful Halloween flash mob last October. For those who did not get the chance to see it, the costume clad "flash mobbers" danced along to Michael Jackson's "Thriller", an essential element to any Halloween season. Click here to check out the video and see if you can distinguish which PC staff and faculty members are which in the array of costumes.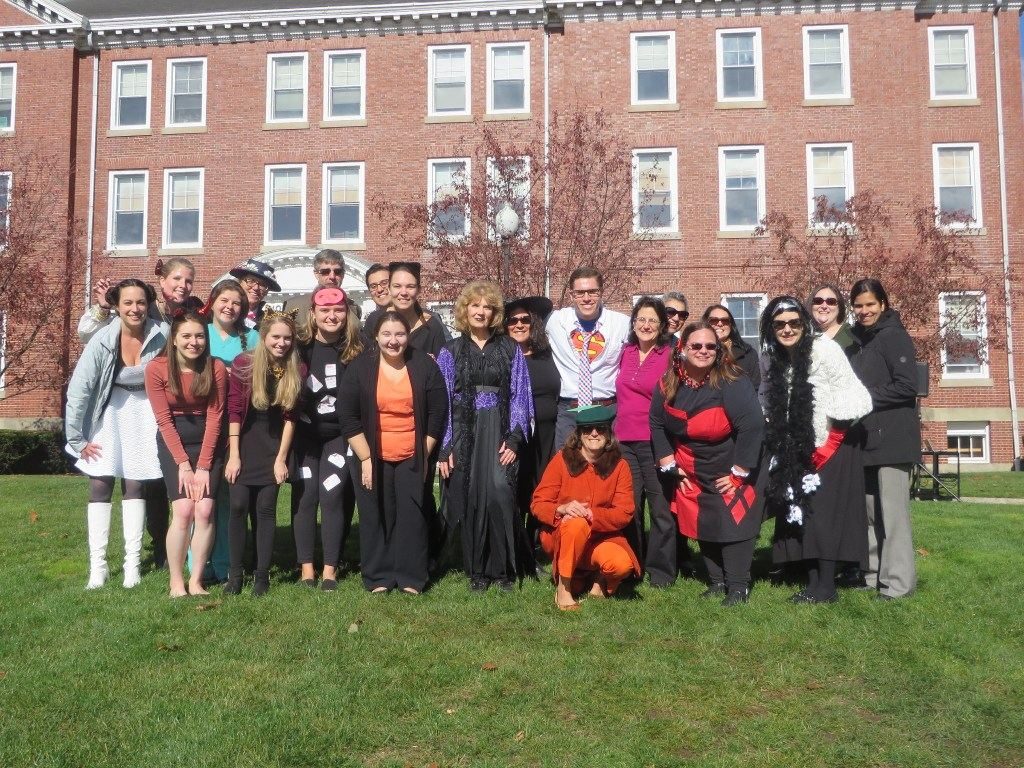 Be sure to keep an eye on the PCSB's social media accounts in the upcoming weeks. You never know, there might be another seasonal surprise just around the corner.