PCSB Hosts the 2017 NEBDA Conference
On October 5th and 6th, the PCSB was honored to host the 2017 Northeast Business Deans Association (NEBDA) Conference. NEBDA is an independently operated collegiate association of business programs that is affiliated with AACSB International.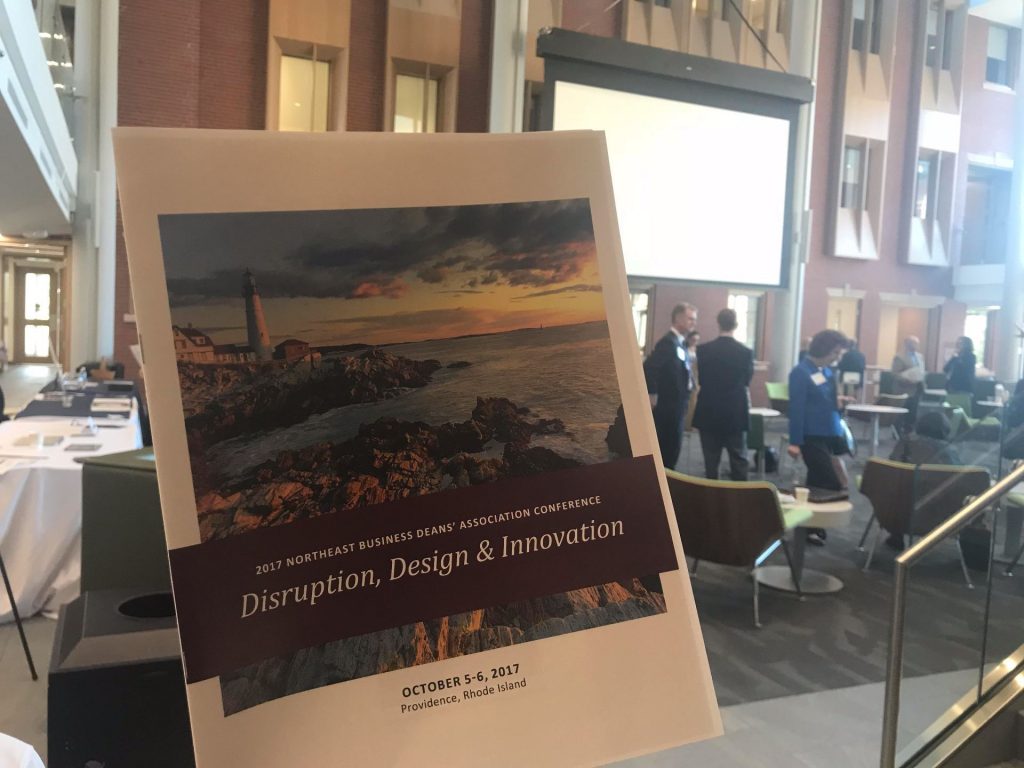 "The mission of NEBDA is to promote and to enhance collegiate education in business in the Northeastern United States and Eastern Canada, including sharing best practice approaches to issues and challenges facing business educators." –NEBDA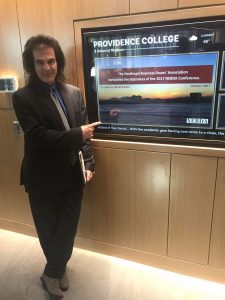 The association offers extensive opportunities to network with fellow deans and higher education colleagues. It has an executive committee of deans and assistant deans, including some of our own from the PCSB. This year's conference, held at the Providence Marriott Downtown and the Ryan Center for Business Studies, included sessions and programs focused specifically on disruption, design, and innovation in business schools.
The conference began on October 5th with a day at the Marriott Downtown. The day included a luncheon, showcase, and two plenary sessions focused on disruption in business schools and managing and leading business school advisory councils. The day ended with a reception and dinner at the Waterman Grille.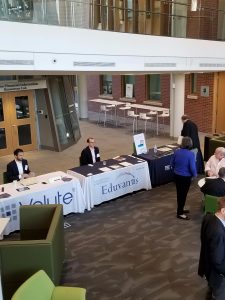 The second day of the conference, on October 6th, was held at our very own Ryan Center for Business Studies. Two plenary sessions were conducted in the KPMG auditorium, about managing enrollment and applying design thinking to the ever-changing currents of higher education. The conference ended with a lunch and exhibitor showcase.
This year, NEBDA was sponsored by Eduvantis, The Wall Street Journal, Volute, and The PhD Project. The PCSB was proud to welcome such an impressive group of deans and higher education administrators to our campus.