Alumni Spotlight: Seven Olohan Future Friars Make Music
Following his graduation from the Providence College School of Business, Ryan Olohan '96 soon began working for Hewitt Associates. After a few more positions, Olohan began his job at Google in 2007, where he has worked ever since. Today, he holds the title of Google's National Industry Director of Healthcare.
However, this post isn't all about alumnus Ryan Olohan '96, but rather his mini Olohans. Together with his wife, the Olohans currently have a total of seven children. Making music together, the seven Olohan kids practice and perform in their own musical group, appropriately named "O7."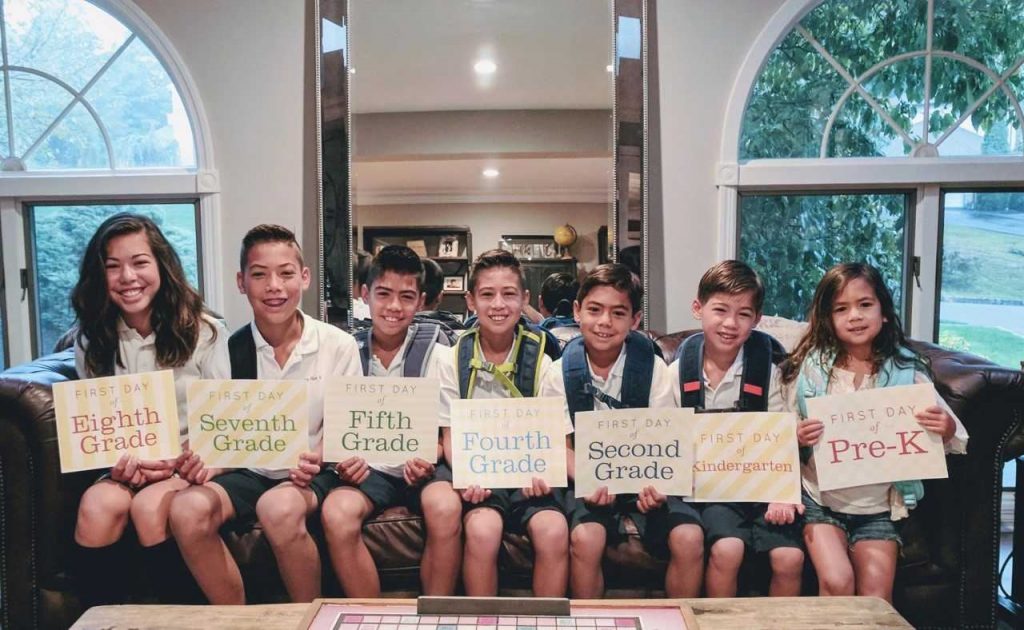 The O7 musical septet has produced a series of YouTube videos of musical covers, including Bon Jovi's "Livin' on a Prayer" and Bruno Mars' "Just the Way You Are." These future Friars even periodically model Providence College gear. Try to spot their PC wear in their cover of Rebecca Black's "Friday" or One Direction's "What Makes You Beautiful."
The work of Ryan Olohan '96, not just professionally but within his family, models one of our slogans here at the PCSB, Educating for a Future Based on We. Without a doubt, the "Power of We" is certainly strong, alive, and rockin' in the Olohan household!