Internship Spotlight: Kevin O'Neill '18
As a whole Providence College has no shortage of exceptional students, which is why the PCSB introduced the Internship Spotlight series. It is within this series that our students are given the chance to recount some of the aspects of their impressive internship experiences. From companies like L'Oreal to RXR Realty, the students of the PCSB transition from classroom to real world by taking what they've learned and applying it to their delegated roles. This week we are excited to introduce senior Kevin O'Neill who spent the summer as an intern in Liberty Mutual's HR Department!
___
Q: What is your major/minor? 
I am a double major in psychology and business management.
Q: Does the company you interned with have a social media presence, specifically on the channels below? If so, what are their usernames and/or link to their pages? 
Q: When did you secure your internship?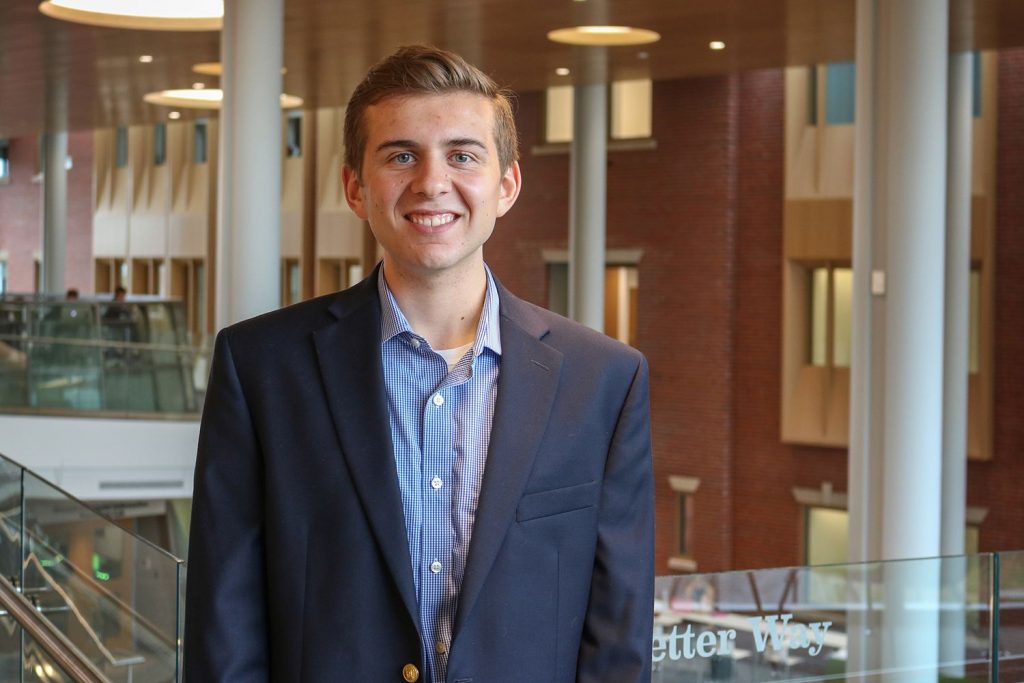 I secured my summer internship in early January of my junior year.
Q: Did the internship prepare you (or make you excited) for a career in that field? 
My internship got me truly excited to explore the Human Resources profession. Specifically, learning, development, and talent metrics. My internship strengthened a lot of necessary skills such as my research capabilities as well as preparing presentations and public speaking. This internship also provided me with a better understanding of the insurance industry as a whole and what Liberty Mutual as an organization does and how they do it. I have a better understanding of the HR field and what it takes to be successful in this profession. I was also able to create connections and meet lots of new interns and professionals. Liberty hosts a three-day conference for all interns across the country who are rising seniors in college. At this conference, I was given the opportunity to learn, connect, and grow. Most, recently, I have accepted an offer with Liberty Mutual for the summer after I graduate as a Human Resource Development Program Associate. In this rotational role, I will learn about three different aspects of Human Resources in an attempt to diversify my knowledge of the industry. I am grateful for the opportunity and very excited.
Q: You mentioned that you aided a team in developing high performing/potential employees, can you expand on this? What was your favorite aspect of this role?
The official title of my internship position was Corporate Learning & Development Intern. But more specifically, I worked with a team of individuals dedicated to identifying top performing and high potential managers, senior managers, and executives at Liberty Mutual. Once identified, they are enrolled in our program. In this program we cultivate their leadership skills and business knowledge. Specifically, I was responsible for doing data analytics on one of the leadership conferences, conducting research on top talent practices, and the formation of an alumni data base which was used in conducting talent analytics. We looked specifically at relationships to the program and employee performance. My favorite aspect of this role was working with the people I worked with. The culture at Liberty is incredible, and I was really given the opportunity to grow and develop through the experiences and advice of my coworkers. I loved that this internship gave me real and important work to do. However, it was even more fulfilling and enriching because of the relationships I formed!
Read about more PCSB students and their Internship Spotlights here!