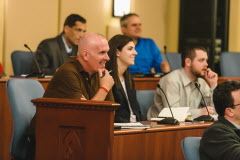 The PCSB's Micro MBA Program's fall 2017 session begins on September 27th, and it will provide participants with a uniquely designed, 10-part business certificate by early December. The Micro MBA Program is the only one of its kind in Rhode Island, designed for those who want or need a fast, condensed foundation in the basics of business. Students will complete the program with not only a solid foundation, but with the ability to synthesize and integrate ideas across multiple business functions.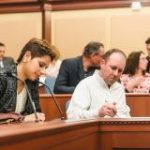 They will emerge better equipped to confidently make business decisions.
The award-winning faculty is part of the reason why the Micro MBA Program is able to provide an effective framework for business professionals. Faculty were hand-picked based on their academic and real-world experience in various areas of business. When combined with a school with seemingly endless resources, the result is a program that is varied, informative, and thorough.
"I am thrilled that the PCSB is able to bring our faculty expertise to the community by building on our strength in business education," said PCSB Dean Sylvia Maxfield.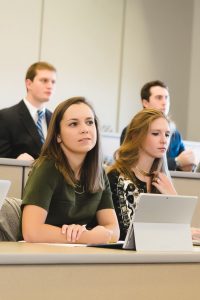 Faculty and students will work together based on the power of "we" to create an unmatched educational experience. The certificate covers topics in accounting, economics, finance, marketing, managing information systems, sales, leadership, social media, business law, organizational behavior, and business strategy. The program is great for business professionals recently promoted to administrative or management positions, for those who need a refresher, or for those who are considering a future MBA program. The fall session runs through December 6th and meets each Wednesday from 6:30 to 9 p.m. on the Providence College campus. Early registrants pay $1,250 for the course, and the cost rises by $200 after September 7th.
Past participants have found the Micro MBA Program to be a valuable investment in their careers, recommending it "to anyone who is unsure about pursuing an MBA degree."
"The program provided what I was in search of. I appreciated the quality of instructors and their dedication to PC."
The Micro MBA Program is just one of the many ways that the business school prepares its students for success. The PCSB is looking forward to another informative and effective session this fall!
For more information and a brochure, click here!