MBA Students Visit Hasbro Global Headquarters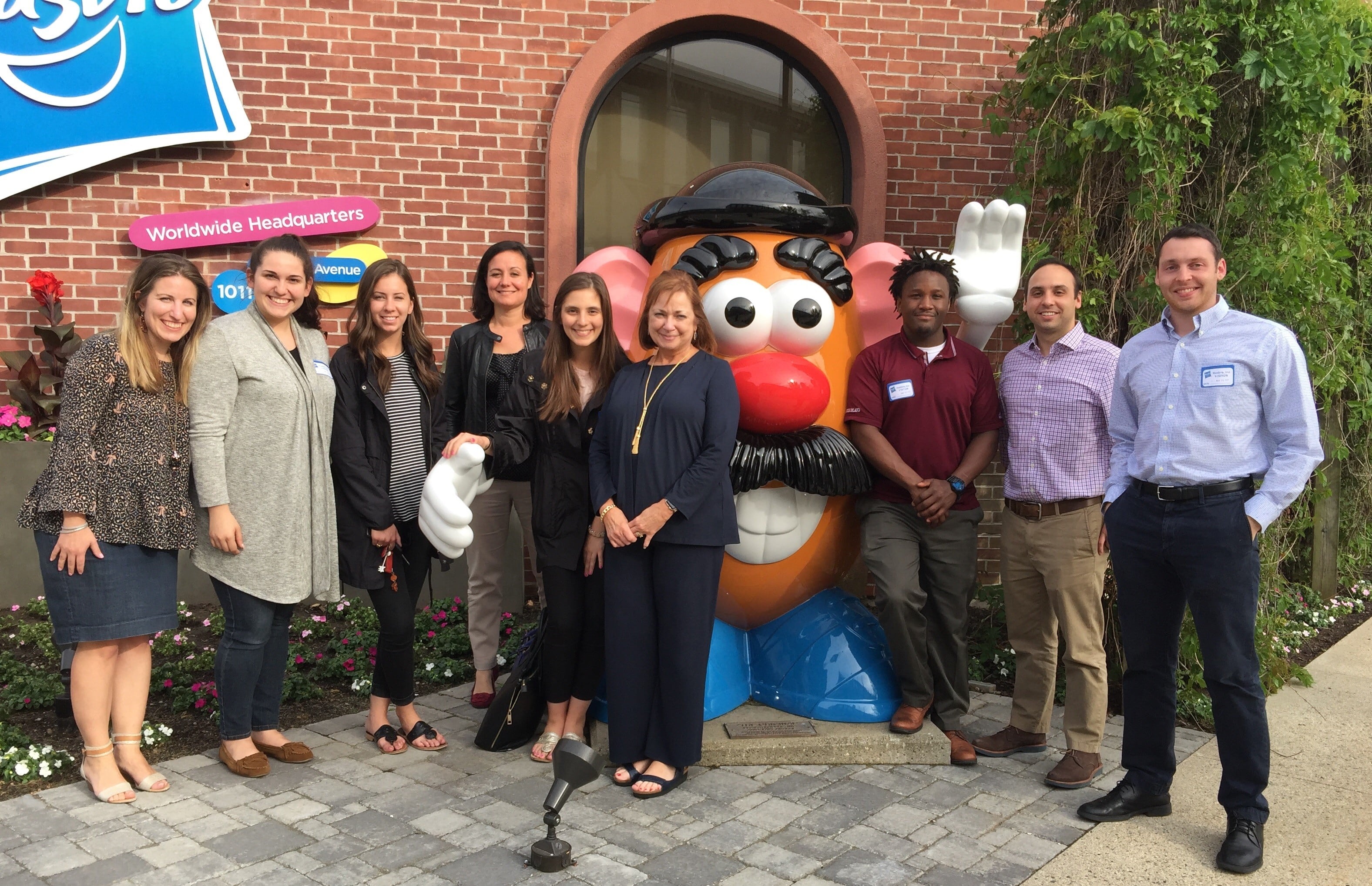 The PC MBA Program offers the opportunity to take accelerated courses, such as this summer's week-long course, MBA 661 – Brand Marketing. Led by professor Helen Caldwell, Ph.D., the course included a site visit to the global headquarters of Hasbro, where the class met with Senior Brand Manager of Playskool (and daughter of Kirk Bozigian, PCSB marketing professor), Courtney Bozigian '94.
One student on the class trip, Nikki Gyftopoulos '18G, shares her experience:
"The trip to Hasbro during MBA 661 was an incredible and rewarding experience for all of the MBA students involved. We were able to learn about the different brands and sub-brands of the company and how the company operates as a global company. No matter what concentration or industry we each want to enter into after completing our MBA, the concepts we learned about managing a brand can be applied and related. For me personally, hearing Courtney speak today was inspiring and I could definitely see myself in a similar career in the future."
Find out more about the national and international experiences offered to PC MBA students on our Go Global web page.