CVS Health Intern Orientation Presented by the PCSB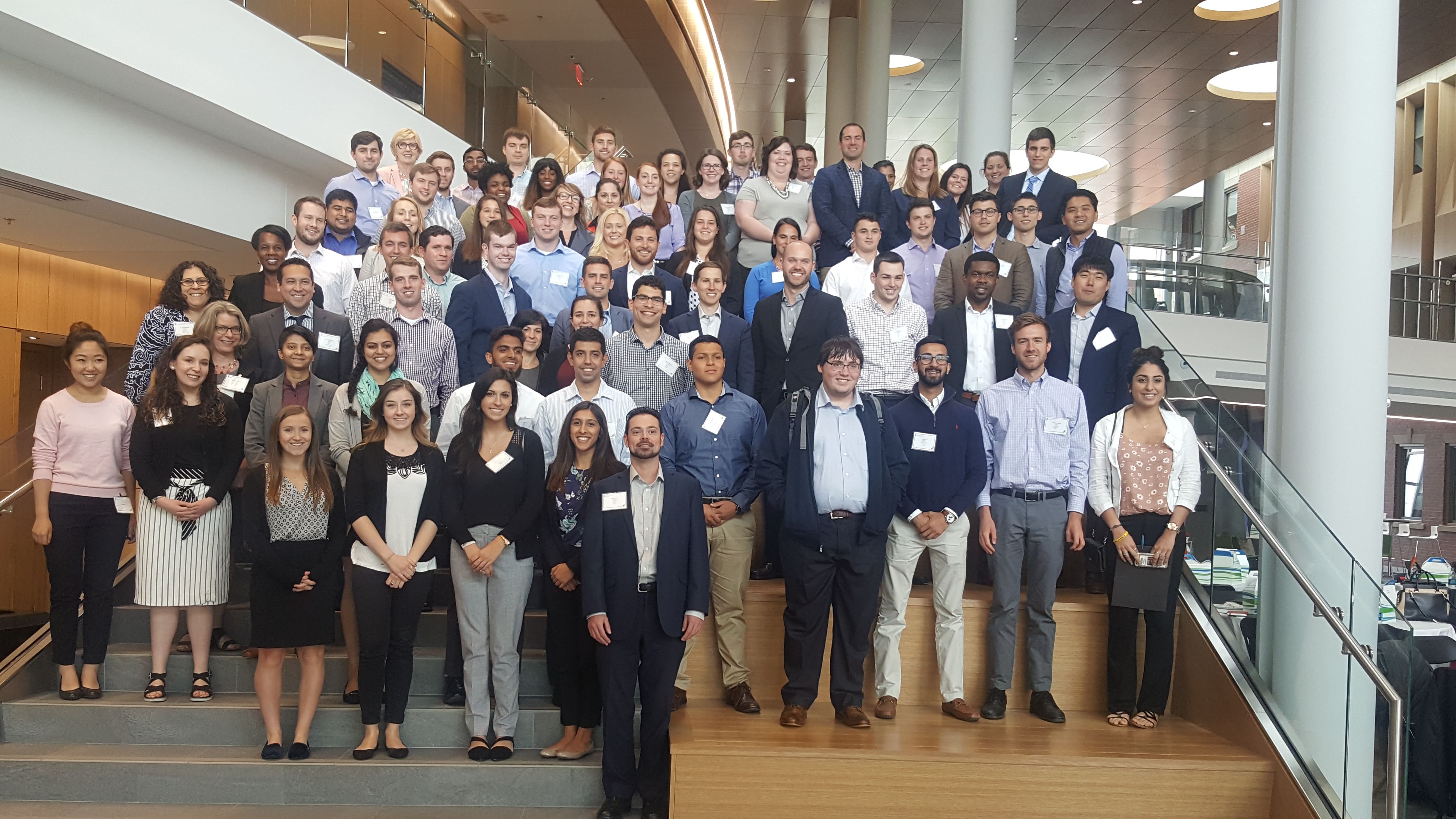 Seventy-five CVS Health interns and two HR representatives joined us on June 6, 2017 from 8:30 a.m. to 1 p.m. for their CVS Health Intern Orientation. The group represented all departments within CVS Health and over 20 universities throughout the United States in a wide mix of majors.
Prior to the orientation, the CVS Health interns completed the Gallup Strengthsquest and had their top 5 strengths on their name badges which quickly became talking points throughout day. The orientation began with a continental breakfast in the Palmisano Atrium, with a welcome from Dean Sylvia Maxfield and CVS Health. Dr. Matthew Eriksen and Mr. Kevin Cooper (Strengths Expeditor, Leadership Rhode Island) began with the opening session: Exploring Your Leadership Strengths. Two break-out sessions followed, which included Backpack to Briefcase for the undergraduate interns, led by Ms. Anne Lipsitz; and Building Connected Relationships for the MBA/graduate students, led by Dr. Deirdre Snyder. Finally, the day wrapped up with a working lunch session, The Impact of Implicit Biases, led by Dr. Saaid Mendoza and Ms. Theresa Moore.
The CVS Health interns left feeling informed, full of new insights, and with a peaked intellectual curiosity. View images from the orientation below: