The 2016-2017 academic year was an eventful one for the Providence College School of Business. From the College's centennial year to the opening of the new Ryan Center for Business Studies to academic achievements, the PCSB had much to celebrate this past year.
Here is the PCSB's year in review!
August 2016
The MBA Program welcomes its largest class ever, with 97 students admitted to the Summer and Fall 2016 terms.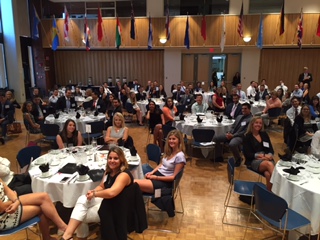 September 2016
The Benjamin Family Social Media Fellowship launches, providing outstanding students pursuing careers in marketing and news the opportunity to assist with the PCSB's social media campaigns.
October 2016
The College hosts the centennial year St. Dominic Weekend, during which the PCSB's Business Advisory Council convened, and tours of the under-construction Ryan Center were given to alumni.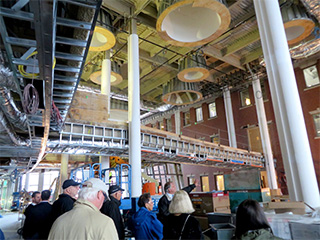 November 2016
The MBA Program honors 23 working professionals for earning their Micro MBA Certificates, the second class of students to do so as part of the PCSB's Micro MBA Certificate Program.
December 2016
The PCSB faculty and staff pack up Koffler for the January move to the Ryan Center!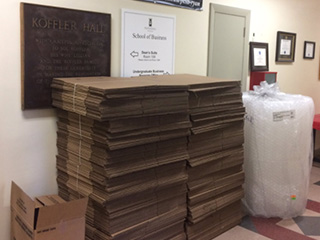 January 2017
The new Arthur F. and Patricia Ryan Center for Business studies opens for classes, and the College community celebrates with a soft opening on January 24.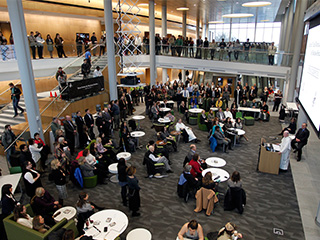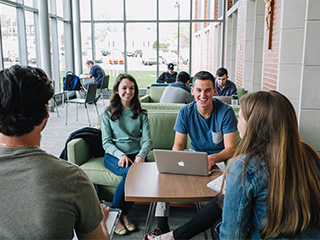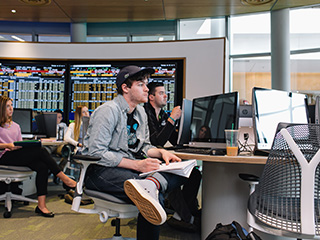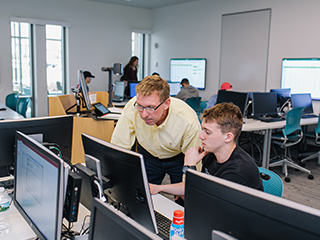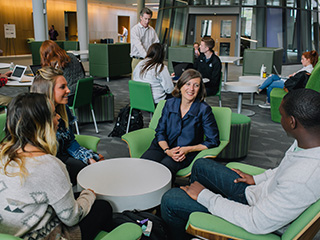 February 2017
The College hosts its annual Alumni & Family Weekend, and alumni have the opportunity to tour the Ryan Center.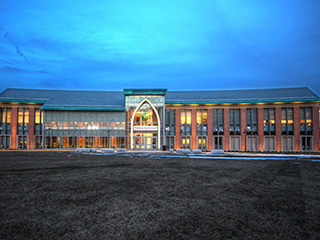 March 2017
The PCSB's Ethics in Business Education Program hosts the 2017 Michael Smith Ethics Case Competition, recognizing two winning teams for their presentations on ethical issues surrounding the use of driverless cars.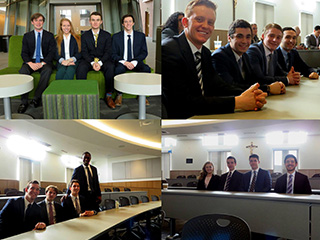 April 2017
The Ryan Center receives its official dedication and blessing on April 29. The day featured a formal ceremony, a series of interactive classroom sessions, and a celebratory dinner for faculty, alumni, and donors.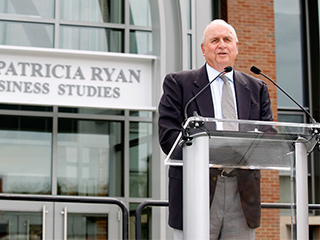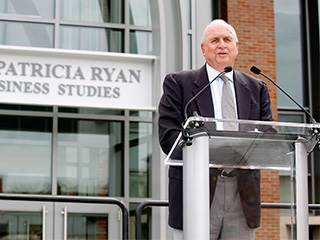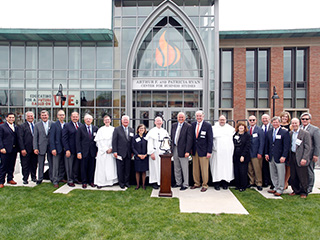 May 2017
Commencement is held at the Dunkin' Donuts Center in downtown Providence on May 21, signifying the centennial class' graduation from the College.