Dean Sylvia Maxfield Moderates Panel About Big Data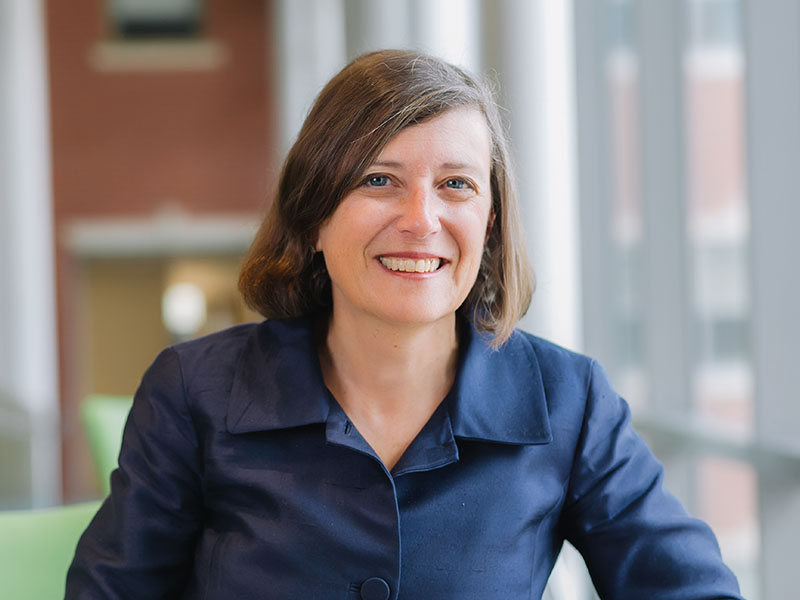 The adaptation of today's business environments to big data made the topic of "C-Suite Collaboration & the Success of a Data-Driven Enterprise" fitting for discussion at the Providence College School of Business-Robert Half Boston Business Breakfast panel, moderated by Dean Sylvia Maxfield, Ph.D., on May 4 at the Ritz Carlton in Boston. The executive roundtable breakfast, hosted in partnership with the PCSB, provided an opportunity for senior-level managers to examine the importance of effective collaboration in successfully launching technological initiatives.
The discussion offered insights into how CFOs, CIOs, and CMOs can work together to internally measure and sustain competitive advantages derived from technology and ensure that firms achieve desired profitability. In addition to the topic of big data, the panel featured others such as clouds, mobile computing, and artificial intelligence.
Maxfield moderated the discussion, panelists of which included Bob Cruickshank, Chief Financial Officer of ezCater; Arthur Harvey, Chief Information Officer of Boston Medical Center; Carol Meyers, Chief Marketing Officer of Rapid7; John Running, Chief Information Officer of EF Education First; Andreana Santangelo, Executive Vice President & Chief Financial Officer of Blue Cross Blue Shield of Massachusetts; Justin Teague, Chief Executive Officer of SmartBear Software; and Lindsey Christensen, Director of Marketing of Tetrascience.
For more information about Robert Half, which partnered with the PCSB for the breakfast, click here.