Change Your Leadership Management with PC MBA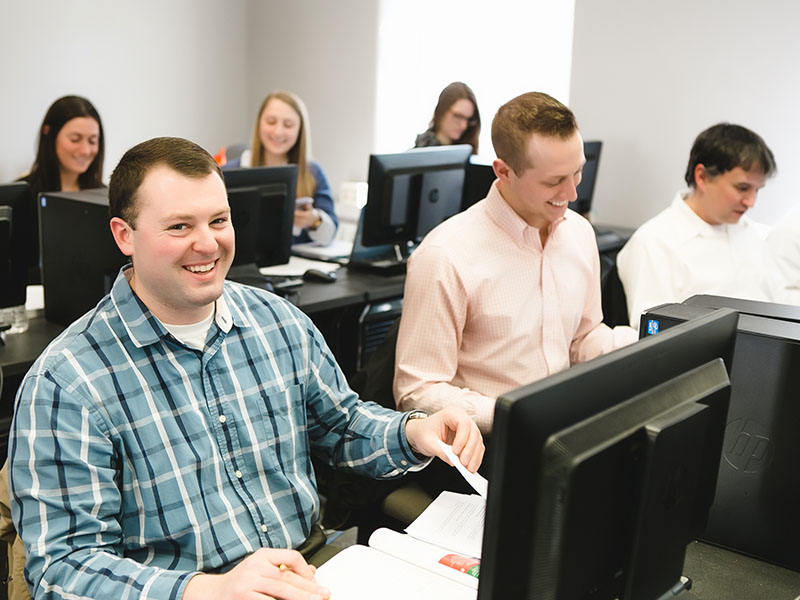 The Providence College MBA Program's curriculum helps students to develop critical thinking skills, analyze data, and solve business problems. Yet the new Change Leadership Management (CLM) Certificate Program, developed in collaboration with leading employers, provides high-performing employees the opportunity to further develop strategic critical thinking and change leadership competencies through a rapid foundational education in team collaboration and decision-making.
The CLM Certificate Program, launching on July 3, is designed for high-performing employees who need additional expertise in managing change, organizational effectiveness, and collaborating to meet business needs. This three-course, nine-credit concentration is co-taught by top MBA faculty members and executive fellows. The real-world input offered by executive fellows offers students the resources to gain personal insight and confidence in leading and promoting change, thinking critically through strategic implications of decisions, and managing and collaborating with others to effectively accomplish work.
Students who successfully complete the CLM Certificate Program will be considered for expedited admission into the PC MBA Program, provided the certificate holder completed an undergraduate degree from an accredited institution with a minimum GPA of 3.0 and the CLM with a GPA of 3.3 or higher. The nine management credits can be counted towards students' MBA degree, and GMAT waiver consideration will be considered for up to one year after certificate completion.
Prospective students interested in applying should complete the CLM Certificate Program form and return their application to the MBA Program Office by June 1, 2017. The program runs July 3, 2017 through December 4, 2017, and employer discounts of $200 per person per class are available to those companies that enroll two or more employees.
Download the CLM Certificate Program brochure to learn more about this unique, first-of-its-kind opportunity and equip yourself to positively impact your organization!