Student Spotlight: Carolyn Alessi '17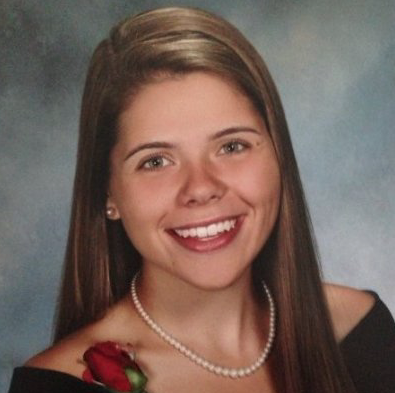 As a senior marketing major and finance minor, Carolyn Alessi '17 has held many different yet important roles. One of these roles includes being the President of the Providence College School of Business Student Mentor Program. For the past three years she has been the Marketing Chairperson on the Executive Board for the club but decided to step into a higher position for her senior year. Along with Alessi there are seven other leaders including: Briana Alberti '19, Erin Cunningham '18, Jenna Disalvo '18, Mackenzie Coughlin '19, Nick Iadeluca '18, and Samantha Keating '18.
Overall, the Mentor Program is unique as it strives to connect freshman business majors to involved and experienced upperclassmen. These relationships provide freshmen with valuable information that allows a seamless transition into the academic and social community at Providence College. The student mentors further this transition by working with advisors at the First Year Advising Meetings to give advise on class registration and to field general questions about becoming a business major.
In regards to attending a meeting with the Mentor Program Alessi states, "Our program is unique, we don't have many meeting because it is a mentor program so the majority of meetings are done between the mentor and mentee pairs." She furthered this thought by describing one of their biggest events of the year: a "getting to know your pair event." This event allows mentors and mentees to meet, socialize, and enjoy a few treats while completing icebreakers. The pairs continued to further their connection in late January with a Cupcake Decorating event that allowed mentors and mentees to reconnect after the break while entering the Ryan Center for the first time.
Due to the fact that the Mentor Program is heavily rooted in personal relationships, open meetings are not held. However, applications to become a mentor will come out in early September 2017 and mentee applications will be available beginning with the summer orientation for business majors.
In addition to being the Mentor Program's president, Alessi has been a marketing intern with Exeltis USA, a pharmaceutical company that deals with women's health and dermatology products, for the past two summers in New Jersey. As a marketing intern, Alessi directed promotional mail initiatives, prepared and presented comprehensive comparative assessments, and collaborated with internal and external marketing partners to help rebrand Exeltis after their merger with Quinnova. Alessi is looking forward to the developments and advancements that the Mentor Program will make in coming years.