How to Score the Ideal Internship/Job with Tess Povar
How to Score the Ideal Internship/Job with Tess Povar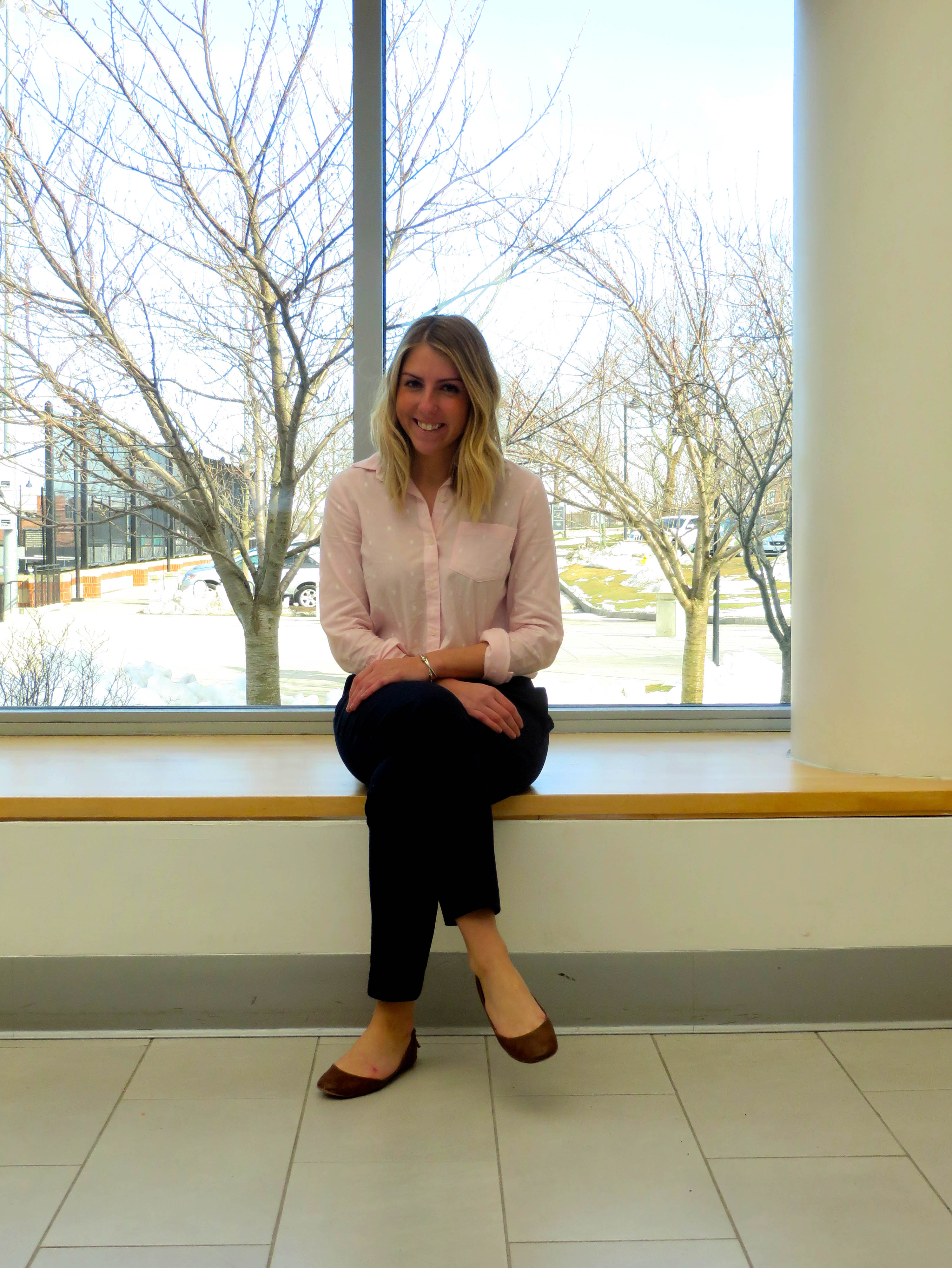 Searching for an internship or job can be overwhelming and, let's face it, a daunting task. However, if you strategize and think big, you will jump to the top of the resume pile. As the new Assistant Director/Career Coach for the Providence College School of Business, I mapped out my top five favorite strategies below as well as my own two cents on each strategy so that finding opportunities can come as easy to you as picking out an Instagram filter for your new post.
1. LinkedIn Alumni Tool
Want access to over 33,000 PC alums? This FREE resource on LinkedIn enables you to not only network with alum in your industry and ideal location but it also gives you thousands of companies to research for possible internship/entry level job opportunities.
Go to your LinkedIn account> search Providence College> click "see alumni." From there, make sure to utilize the filter options to narrow down your network pool to your exact industry, location, and even specific companies
Tess's Two Cents: Once you click "connect" to add an alumni to your LinkedIn network, please be sure to "add a personalized note" letting them know you are a PC student, as well as your major, why you want to connect, and leave them your contact info.
2. Know Your Immediate Resources (and Utilize Them!!)
Want a free career coach to help you with your resume, teach you how to network, and help find opportunities that compliment your strengths? Get involved with the Center for Career Education & Professional Development ASAP.
Use eFriars (access to jobs/internships with employers who partner with PC) go to the Career Fair on March 22n, where you will have access to over 100+ employers, and attend practice interviews and workshops to sharpen your skills.
Tess's Two Cents: Don't wait! Become a regular in the Center for Career Education & Professional Development in Slavin 108. If you regularly meet with a Career Coach, attend and participate in workshops that tailor to what you study, and take advantage of mock interviews to build your interview skills and make connections, then you will eliminate any and all fears of getting the internship or job of your dreams.
3. Informational Interviews
Want a chance to make a connection at the company you're applying to for an internship? Want to learn more about how that person landed their dream job?
What is an informational interview? An informational interview is simply an informational meeting with a professional in which you ask for information or advice about the person's job, company, or career field.
How do I ask someone for an informational interview?
Make a connection. If you are reaching out to a PC alum – tell them you are a PC student. Use the LinkedIn Alumni Tool to refine your search and pick out your top 10 wish list of people who you would love to get the chance to talk to.
Be clear and concise. Ask them for something specific – for example: "I am interested in pursuing a career in advertising and would love to hear about how you got your start and what your everyday life is like at XYZ company."
Be thoughtful. Since someone is taking time out of their day to give you free advice, make sure you say something like, "I can imagine how busy you are so 15-20 minutes of your time when it is most convenient for you would be greatly appreciated."
Follow up. Make sure to thank them more than once for their time and stay in touch because now you've gained a connection.
Tess's Two Cents: If you want candid and honest advice on your industry or your dream job then start doing informational interviews. Nothing is at stake. There is no interview on the line and essentially no pressure for either party.
4. Use Social Media (The Right Way!)
Want to increase your visibility and develop your professional credibility so recruiters seek YOU out? Want to learn about new job opportunities by having them show up on your newsfeed the minute they get published?
By building your online presence on sites, such as LinkedIn and Twitter, you must be active. You must engage by commenting and liking industry related articles, joining professional conversations through LinkedIn Groups, and follow companies that interest you.
Once you do this, you will start to notice the connections you build on LinkedIn or the number of followers you gain on Twitter. You will then learn about job opportunities that you wouldn't have known about otherwise had you not been so involved with your social media resources.
Tess's Two Cents: Have your top 100 wish list of companies that you dream about working for. Read their mission statements, follow their blogs, and pay attention to them in the news. Then, when it is time to find an internship or a job, go on their website in their careers sections and find out firsthand if they are hiring.
5. Explore Niche Job Boards
Want to limit your competitive pool in a job search? Of course the Indeed's of the world are still a good resource when internship or job hunting comes into play but if you know the specific industry you want to work, you MUST take advantage of websites that cater to those unique opportunities that wouldn't of found on a comprehensive job site.
By cutting down your competitive pool and applying through these types of sites you are increasing your chances of getting noticed by a recruiters.
Tess's Two Cents: 
Here are my favorite niche job boards for business majors to be aware of:
*Top Pick: eFriars – the employers who post position on eFriars already have an established connection with PC and are specifically looking for PC students, which cuts down your competitive pool.