Dan Horne Shares Mobile Payment Expertise with NBC 10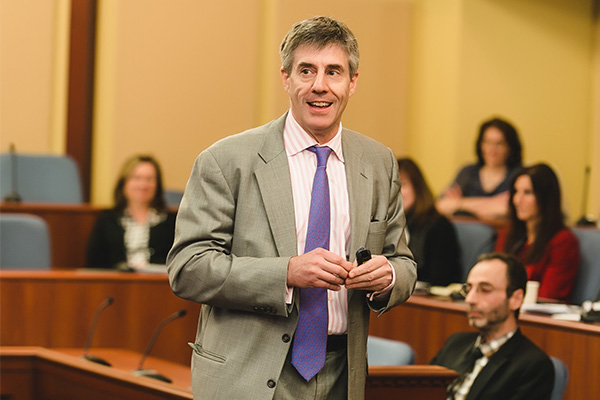 Dr. Daniel Horne, associate dean and marketing professor at the Providence College School of Business, shared his expertise in mobile payment trends last Thursday, January 19 on NBC 10's Business Lunch segment.
During an interview with NBC reporter Frank Coletta, Horne argued that the frequency of mobile transactions has not kept pace with industry predictions made in 2010. While trends in mobile phone payments suggest that credit cards are being replaced, Horne discussed the slow process of this phase-out. From his observations, phone or tablet e-commerce and in-app purchases seem to have gained the most traction as forms of mobile payment, with mobile wallets lagging behind.
For the full clip of Horne's interview, visit NBC 10's Business Lunch website.