Keri Soppe '17G Plans Her Way to Career Success
Contributed by Keri Soppe '17G

I had eight months until I could no longer consider myself a student. Going from undergraduate studies directly into graduate studies, the last six years of my life have been filled with higher-level education. Eight months may seem like a long time, but the common question, "What do you plan to do after you graduate in May?" has its way of making the time fly by. Thinking about my answer to that question was something I tried to ignore, wishing and hoping something would fall into my lap and I would be good to go. Just one month later in November, I was able to answer that question with a gleaming smile on my face, after securing a job to start in June after I graduate from Providence College with my MBA.
You may be thinking that I got lucky, and something did just fall into my lap. I will tell you that you are wrong. I am never one to boast about my accomplishments, but it is important to understand the preparation and planning that occurred to make this happen, because it is up to YOU. No one is going to come up to you and offer you a well-paid, reputable job just because you are graduating with an MBA. The MBA helps, if and only if you have a resume that appeals to recruiters, you build your own brand and consistently work to market that brand, you network through LinkedIn, job fairs, practice interviews and lobby tables, and, most importantly, you have a plan.
Upgrade Your Resume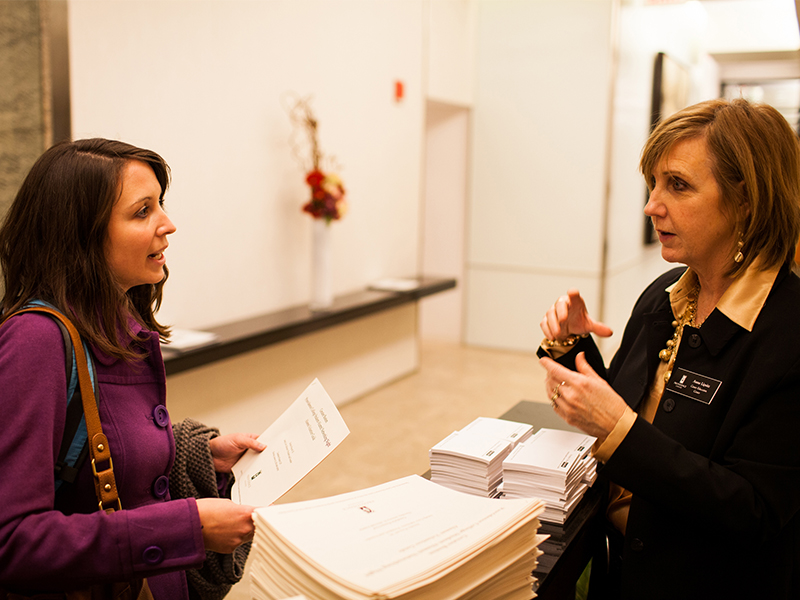 My first course of action was to contact Anne Lipsitz, who is the Assistant Director for MBA Recruitment and Corporate Engagement. I took what I thought to be my perfect resume to Anne hoping she would have some advice on how to improve the formatting and maybe some of the wording at most. Before even looking at the resume, she asked me what my goals were, and where I saw myself in the future. Right then and there, I realized this appointment wasn't your typical "resume look over" meeting and that I found someone who was more than willing to help me reach my career goals. This was 10 months prior to graduation. Almost a whole year before I needed a job, I started prepping.
Identify Your Skills and Goals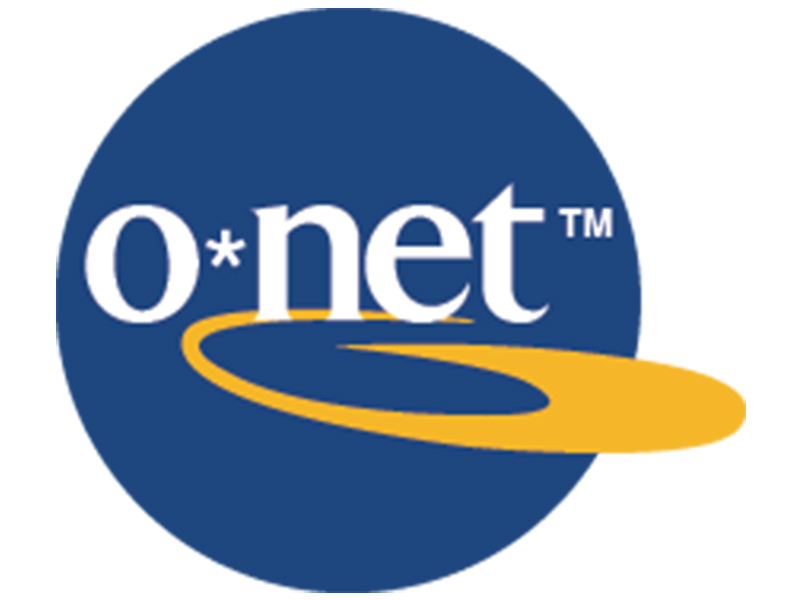 At this point, I had no idea what my goals were, what field I saw myself in, what location I wanted to work or potential companies I wanted to work for. All I knew were my skills and interests. For Anne, that was enough. She gave me skill assessments to find out what types of industries or careers utilize the skills I have. She told me to look at O*NET, which is a website that helps explore different careers based on interest, abilities, knowledge, skills, values, work styles, etc. and she told me to go to the career fair on campus in October. Needless to say, the tools and resources were available for me. Anne did her job in providing the knowledge, it was now my turn to use that knowledge, do my research and figure out a plan.
Narrow Your Research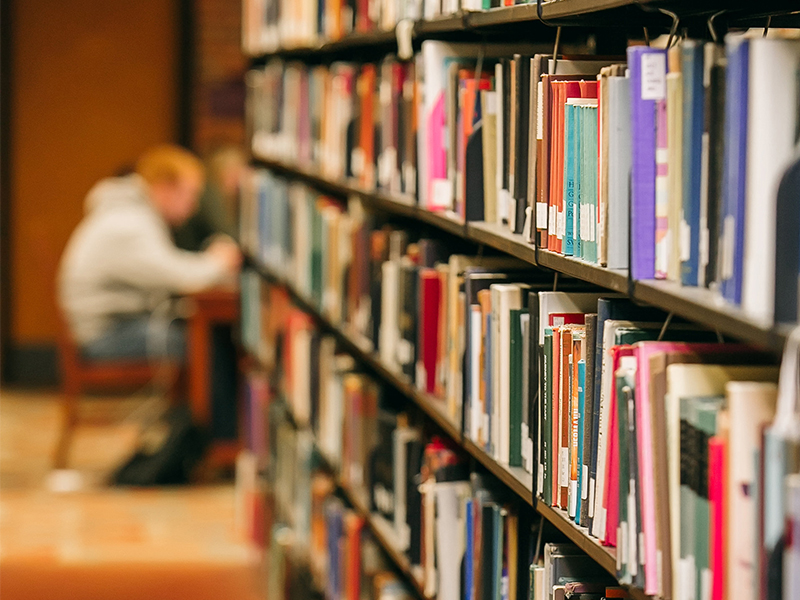 That is exactly what I did. At the time, I felt a lot of weight on my shoulders, a lot of doubt that what I was doing may not pay off in the end, and certainly a lot of question marks. But I kept pressing on, creating Excel sheets and Word documents to organize all of the information I was finding related to jobs that use my skills and incorporate my interests. Anything that sparked even a little of my interest, I wrote it down and researched further. I asked Anne if we could meet again, not really with a plan in mind other than to show her what I had gathered and to see if she could help me sort through everything to narrow down my search.
We sat down together as I showed her the documents I prepared. She was impressed with the amount of effort I put in the last month since we met and could tell I was taking this career search seriously. During this stage, I was able to narrow my location down, and a keyword that described my search moving forward: analytics. It was through the research, through the skills assessment and through the career exploration that led me to that realization, which was the turning point in my preparation. Now that I had a keyword, Anne was able to help me reformat my resume to market my analytical skills and interests. Anne extracted experiences from me that I would have never put on my resume; things I saw as second nature to my job, and not important enough to put on a piece of paper that would be in front of a future employer. Anne gave me the confidence that what we were creating was a personal brand to showcase who I am, what I love, and what I can do to improve an organization.
Build Your Brand and Connect Online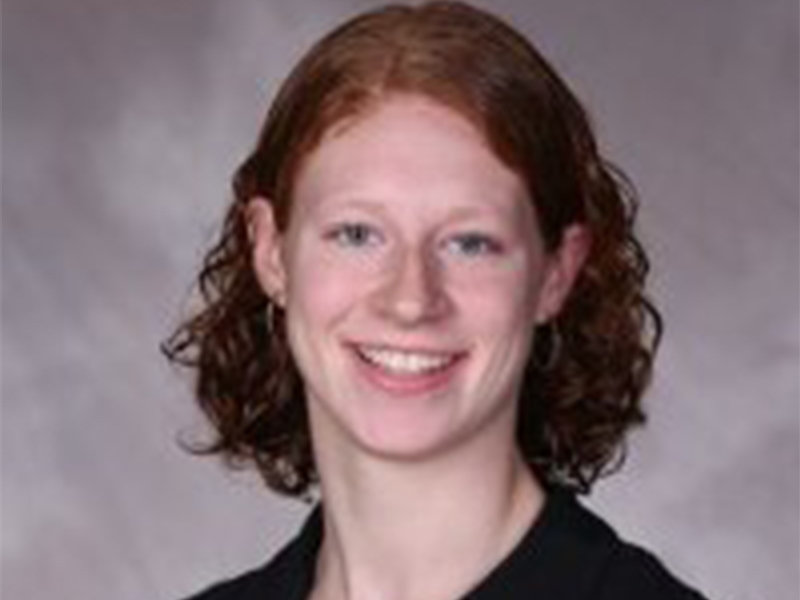 Next, I personally synced my LinkedIn profile to match my resume and to further market my brand, especially through the summary and headline. At this point, I was feeling much better with less question marks and far less doubt. I finally figured out my brand, my identity, and who I was going to be in front of recruiters.
Prepare for the Career Fair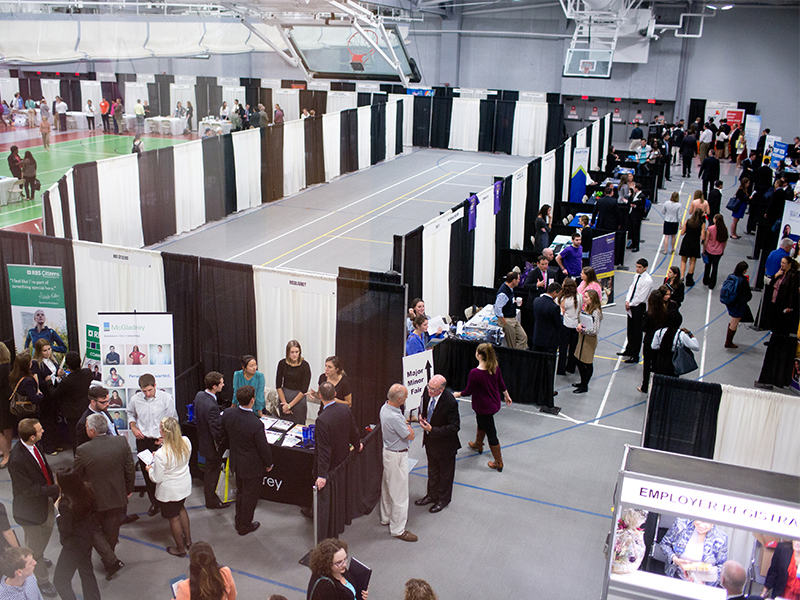 Moving forward, my resume was polished, my LinkedIn was consistent with the brand I was building, but I still didn't know exactly what I wanted to do or who I wanted to work for. The next preparation step was the career fair. This event was something I have never heard of, or been a part of prior to Providence College. Anne was able to describe it in such a way that this could land me a job or at least an interview if I prepared properly. Say no more. Preparation, preparation, preparation.
First, I researched all the companies that had analytical roles available through eFriars. Then, I looked into who the representatives were for those companies and messaged them on LinkedIn prior to the event. I also searched for PC alumni who work at these specific companies to gain an inside perspective. I also studied companies in general to gain valuable knowledge to be able to speak about when meeting a representative. Lastly, I applied to jobs that I qualified for and was interested in. Prior to the fair, I felt like I was a step above other students attending, simply based on how I prepared. And that feeling was confirmed, as one of the representatives was thrilled when I came and introduced myself because she couldn't wait to meet me, and spoke very highly of the initiatives I took to introduce myself via LinkedIn prior to the fair.
I wrote everything down to have handy when approaching booths at the fair. I made a list of booths to stop by, and made sure to cross every company off in the couple of hours they were on campus. The opportunity to walk around Peterson gym, make connections, network and talk to representatives looking to hire is something to not take for granted. Not all schools have this event, putting you a leg up against competitors before even doing anything within your search. Take full advantage of these resources.
Make Your Pitch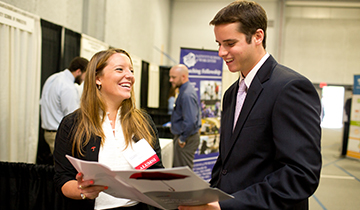 So, what do you say to a potential future employer at a career fair looking to hire students? You say your elevator pitch, from which you have been practicing prior to the fair, of course! This is something that I struggled with, from the very first time Anne asked me what my elevator pitch was. Within a matter of days, with repetition, I became confident in my opening remarks to someone who didn't know me from a brick in the wall. I found what made me unique from everyone else they were going to hear from that evening, and spoke confidently. Coming from a quieter person, all I can say is practice, practice, practice. It takes preparation to become confident.
Prepare for the Interview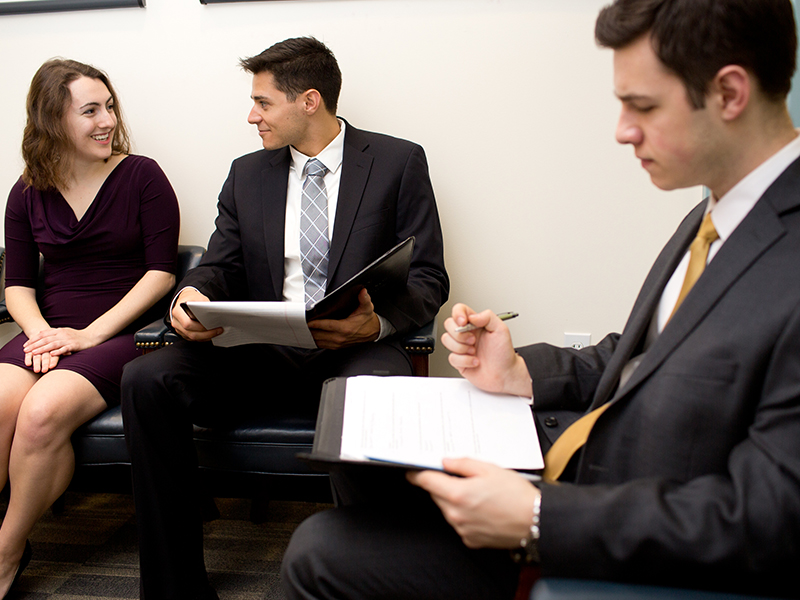 I ended up getting two interviews after the fair, one of which is the company I will be working for in June! I could finally take a deep breath and reflect. All of that preparation and talking out loud to myself practicing my elevator pitch was worth it. But it's not over yet. Receiving an interview invitation is great, but you have some more preparation to do in order to set yourself apart from all the interviewees. This is where Anne helped me tremendously in terms of how my brain needed to be reworked.
Prior interviews I have had, I typically answer the question with the first thing that pops into my mind, not considering and style or organization of my answer, or even what the interviewer would take away from my answer. Anne taught me the STAR approach, which is an acronym for Situation, Tasks, Action, Results. Every story I tell an interviewer should incorporate all four of those aspects to be a complete answer with the necessary parts the recruiter is looking for. Once I fully understood this approach, I looked at my current and previous work experiences in a different light, in the STAR light, describing certain situations that would highlight my ability to work in a team, or showed that I was able to manage my time well.
Reap the Rewards of Preparation
The interview I had following the career fair was the best interview I have ever been through. I will attribute that to my preparation, however this time, focused preparation with a handful of STAR stories to pull from when needed. I trusted Anne because she has the experience and knowledge to know what interviewers look for, and she was spot on. Without a doubt, Anne is the best resource I could have ever found to assist with my career search. Providence College has the tools and resources to aid in your preparation, but it ultimately always comes back to you. It's never too early to start, it's okay to not know exactly what you want to do and most importantly, it is better to be over prepared than under prepared. Feel free to connect with me on LinkedIn to hear more about my experiences. Good luck to you on your career search, and remember, confidence comes from preparation!