Internship Spotlight: Tiffany Marini '18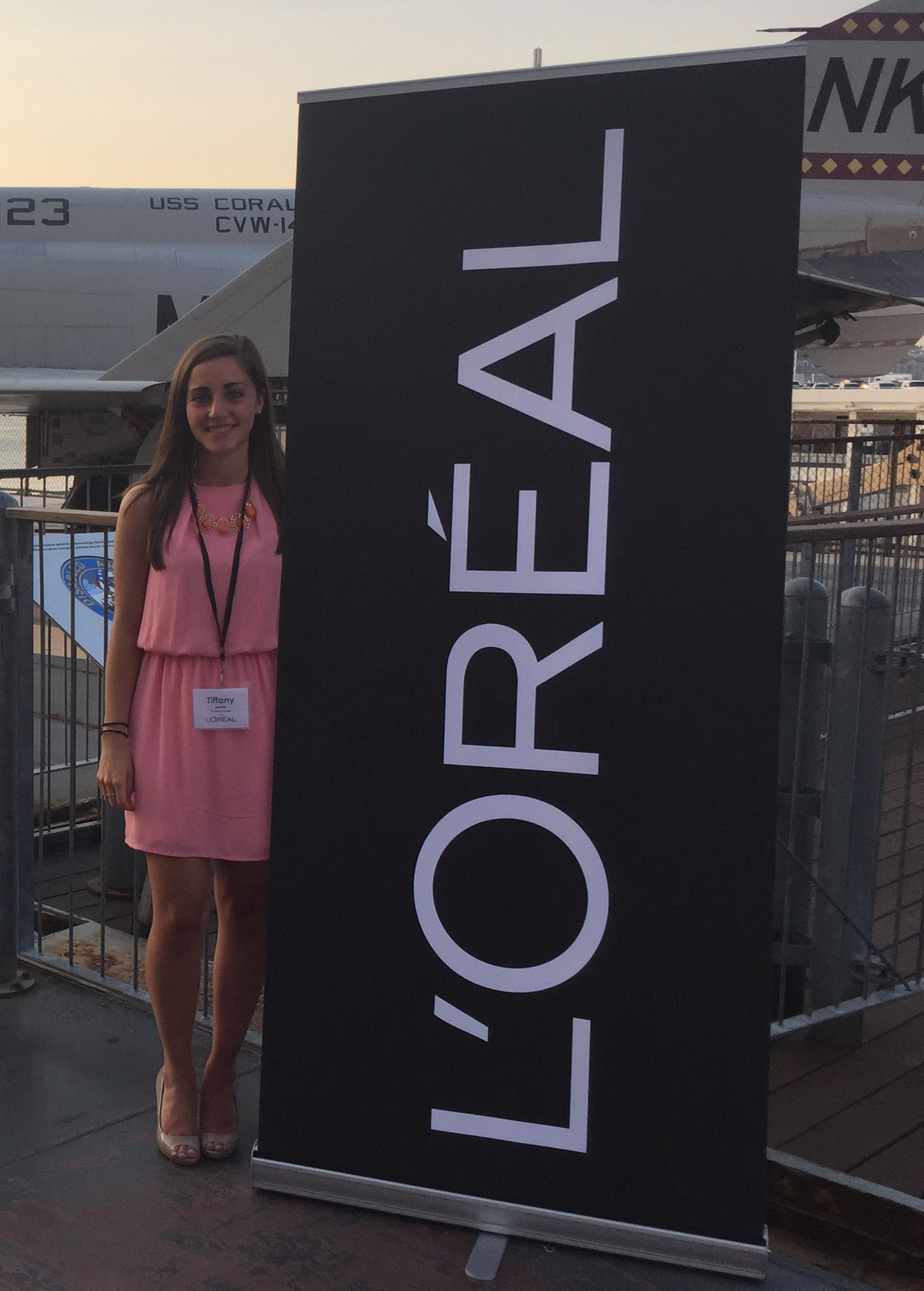 Tiffany Marini '18 of Monroe, Connecticut, gained much more than just free makeup products at her internship this summer. Marini is a marketing major with a minor in Finance interned at L'Oreal in New York City for 12 weeks. She was only one of four interns in the Sales Planning and Sales Operations Internship, and not to mention, was the only rising junior. Marini described the Sales Planning team at L'Oreal as "the liaison between all internal teams and field sales organization." By working closely with the marketing and sales team within the L'Oreal Paris division, Marini got to understand the relationship between sales and marketing and the way the two teams at the company came together to create awareness for their products.
In terms of her specific duties Marini states, "My main summer project was working on enhancing the Revitalift brand for L'Oreal Paris Skincare. I was responsible for understanding sales trends and developing a national 4P strategy with marketing, internal, and field sales teams." She gained valuable real-world experience by completing a final presentation to the Vice President of Sales, consisting of a competitive analysis encompassing her work with Nielsen research data, new marketing strategies, and recommendations to redefine the L'Oreal skincare brands.
Marini commented on the beauty industry itself, stating, "You have to be dedicated, driven, creative, and innovative to work within any department in this industry. Every day there is a new product idea that is generated that needs to have a value proposition that stands out in comparison to other company products. The beauty industry is heavily driven on trends, media, and the Internet, so it is important to stay up to date with what social media influencers are talking about."
Marini noted that her Buyer Behavior class with Dr. Dan Horne prepared her for the internship immensely. "His class taught me how to interpret the consumer decision-making process to fulfill consumer needs. Dr. Horne was especially helpful throughout my internship search process and provided me with valuable advice as well." Marini can also strongly attribute her experience at L'Oreal to her own driven personality. She is currently a Writing Tutor, Admissions Ambassador, Vice President of Future Friars Executives, a mentor for the PCSB Peer Mentors Program, a member of the American Marketing Association (AMA), and a part of the Liberal Arts Honors Program.
"While there are numerous beauty companies throughout the world, L'Oreal emerges as the leader in this industry. It was an honor to work at such a renowned company and have an insider view on how products transform from being merely an idea to having presence on shelves at retailer stores," states Marini. After her incredible 12-week journey with L'Oreal, they have asked her to return again as an intern at their New York City location. Marini is considering applying to MBA programs after graduation and hopes to continue to gain more knowledge in product marketing to potentially work as a brand manager in the future.