Internship Spotlight: Phoebe Addis '18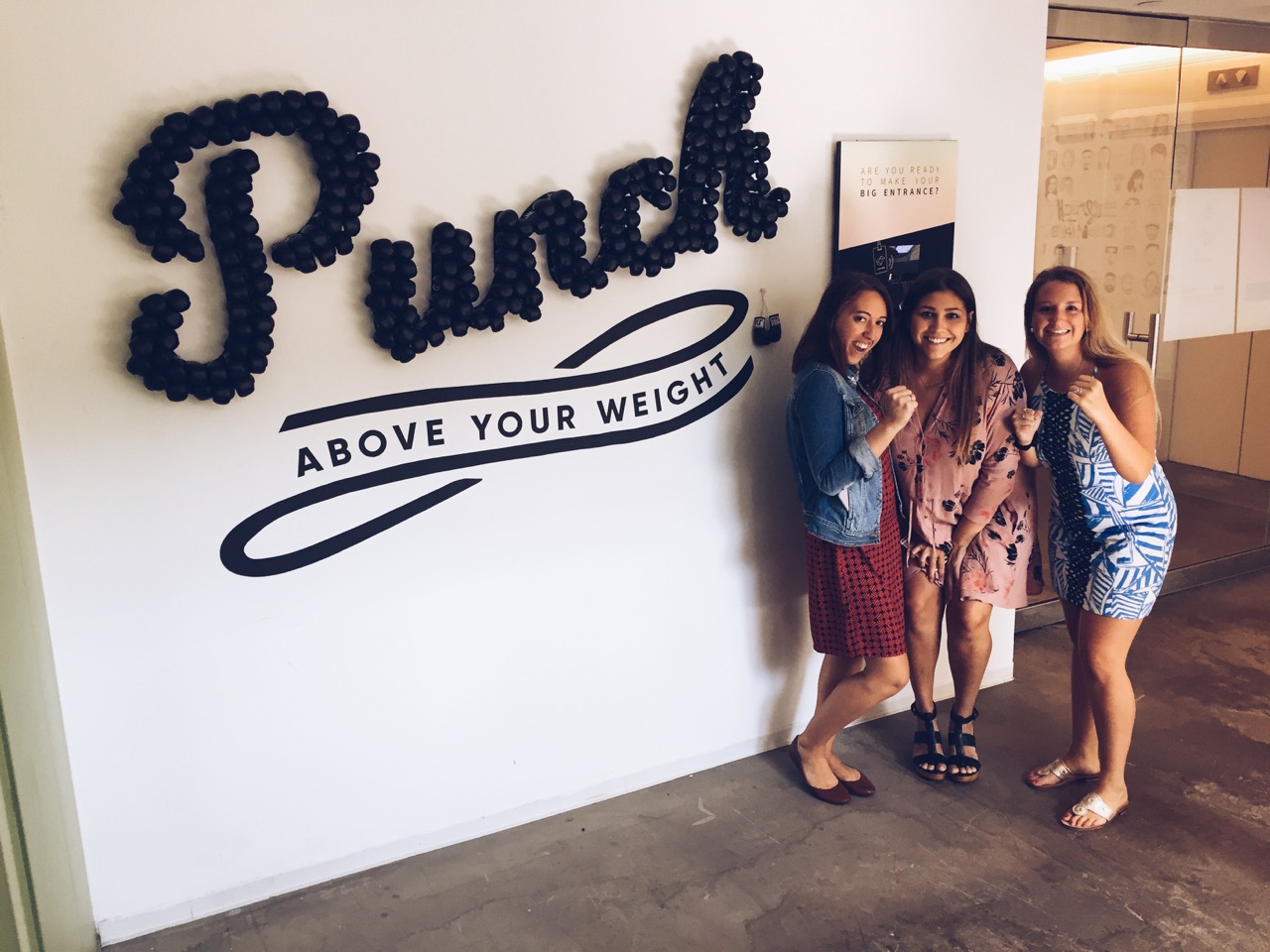 Phoebe Addis '18, a marketing major from Marblehead, Massachusetts, had never stepped into an advertising agency before her internship with MullenLowe. She knew she had an interest in the industry after witnessing the enthusiasm her marketing professors have had in her classes, prompting her to discover something she was equally passionate about. Addis states, "I think the reason I chose advertising was that it allows me to use both my creative and strategic side. There is a culture of hand-raising and a constant desire to change the status quo—something I find very exciting and empowering." And as a PCSB Peer Mentor and a member of the Student Alumni Association an empowered young woman she is. Addis also has experience giving back to the communities surrounding Providence College through the Urban Action Program.
The combination of Phoebe's analytical and creative writing talents landed her this prestigious internship as she was selected for one of only 30 spots from a pool of over 2,000 applicants. Not to mention, this Boston based, full service integrated advertising agency is one of the top ad agencies in the world. Addis was placed as an intern in the Department of Public Relations and Social Influence. Her responsibilities included everything from community management to content development and creating extensive media lists for clients, such as Zappos, Capital One, Olympus, and Ulta. Addis states, "It was so rewarding to produce actual results for real clients. I definitely was not getting coffee and making copies, except when I actually needed a coffee from their amazing in-house barista!"
Addis also noted that the PR/Social Influence work she did often overlapped and collaborated with other departments to product fully integrated campaigns. While Addis enjoyed her experience in this department, she was also interested in exploring strategy and planning. Her interest was sparked after completing a 10-week intern project and to which she comments, "We were divided up into groups of five and each team was given an 'ask' from a client. Each intern on the team was expected to help formulate a campaign using not only his or her particular area of focus, but contribute in any way possible. The teams were each assigned a company mentor, and executives and employees were always happy to offer their feedback," as the employers at MullenLowe were eager to share their knowledge with the interns. In fact, each week there was a "Lunch and Learn" meeting where executives from across the company shared insights to their specialties and tips for a successful career.
Addis' advice for fellow students looking for meaningful internships is to look outside their comfort zone, to research, and to find a way to stand out. She mentioned that company culture is a huge part of the experience alongside the internship program itself, since many companies unfortunately don't put much effort into theirs. Although companies with amazing internship programs often come with great competition. Addis states, "Find a way to stand out, [it's] easier said than done, but capitalize on your skills, accomplishments, and the amazing experience we get at PC." Overall, Addis' internship experience with MullenLowe exceeded any expectations she had. "The internship taught me to be innovative, be scrappy, and above all else, work really hard for something I'm passionate about."