Internship Spotlight: Dan Pupke '17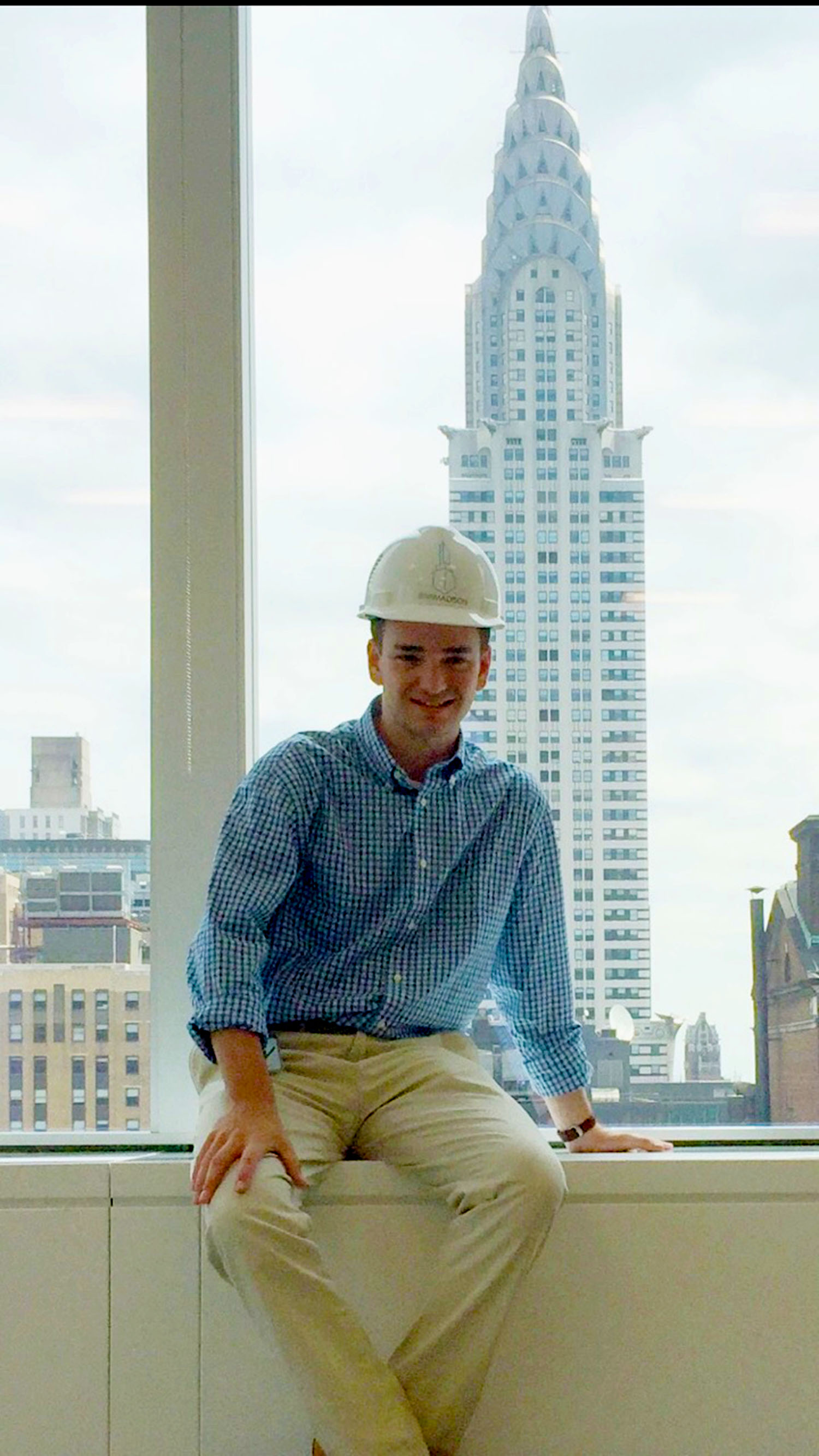 Dan Pupke '17 from Malverne, New York, is often described as hard-working, diligent, and always willing to help. As a finance and management double-major, he truly understands the wide variety of options that students have here at Providence College when it comes to tailoring your programs and courses to best fit you. As Vice President of the Board of Programmers, Pupke works to better the board, the events, and the school as a whole by making sure events are inclusive and enjoyable for all.
This summer, Pupke had the opportunity to intern for RXR Reality in Manhattan, a tri-state real estate development firm that owns and operates 89 commercial and residential properties around New York, New Jersey, and Connecticut. During his internship, Pupke worked closely with the project executive for RXR's construction properties. With his hard hat on, he assisted the company in managing projects and, when it came time to take the hat off, he helped to plan new projects from their Manhattan office. He was able to work on and off-site and truly get a feel for the whole real estate development industry.
Pupke states, "During my time there I applied topics that I have learned as a finance and management major at PC. I was responsible for reporting on our construction progress to our investors, lenders, and management. I also had a hand in planning the long-term financial goals of several projects." This unique internship allowed him to use all of his skills and talents while still allowing him to learn about an industry he could see himself working in after graduation.
A part of the internship that stood out to Pupke was how approachable the CEO and CFO of the company were. Their attitude towards the interns being an asset to the company was a great feeling since it made their work feel valued. During the internship, the CEO and CFO hosted a lunch for the interns that created an incredibly positive and productive environment for the rest of the summer. Reflecting on his summer experience Pupke states, "My experience there was truly unforgettable, and I was so sad to leave."
Pupke's previous internship experiences also include: