Whether you are attending the Fall Career Expo on October 5 to network, job search, or even just see where your professional interests lie, read these top 10 tips to set yourself up for success!
Prior to the Career Expo:
1. Visit eFriars.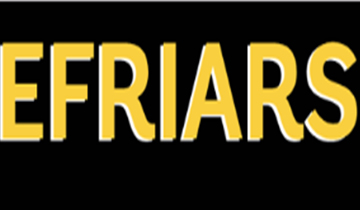 A full listing of companies is available on the eFriars website, so identify a few that interest you and conduct some research about the organization and its industry. Generate questions and develop talking points to refer to when you visit employers' tables.
2. Map your route.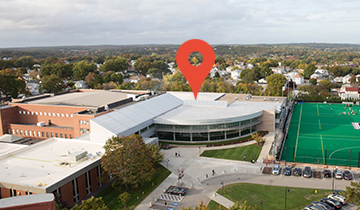 If possible, obtain a map displaying employers' locations and plan a route through Peterson that will allow you to make efficient use of your time.
3. Assemble your portfolio.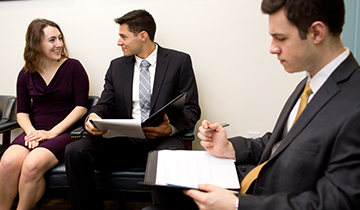 Bring a pen and a pad of paper, and print several copies of your resume to bring along with you. For resume assistance, drop in to the Center for Career Education and Professional Development during Quick Question Hours, which are listed on its website.
4. Plan your attire.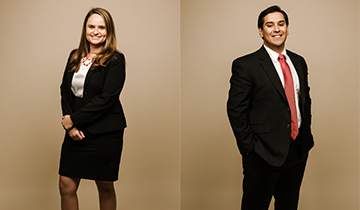 Conservative is key to making a professional first impression. For females, conservative dresses, pants, skirts and blouses paired with a suit jacket and closed-toe shoes is appropriate; for males, two-piece suits, long-sleeved tailored shirts, ties, and polished shoes. Remember that your time at the expo will be spent walking and standing, so make sure that your shoes are comfortable!
During the Career Expo:
5. Meet and greet.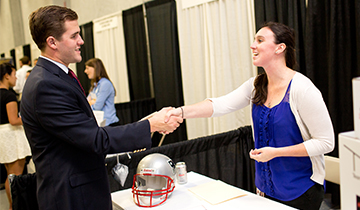 Approach recruiters and other company representatives with direct eye contact and a firm handshake. Don't forget to introduce yourself!
6. Make your pitch.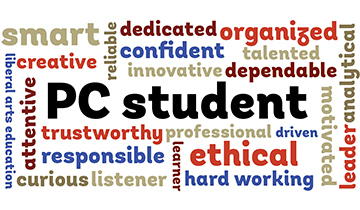 Deliver your elevator speech and share your career goals.
7. Express your interest.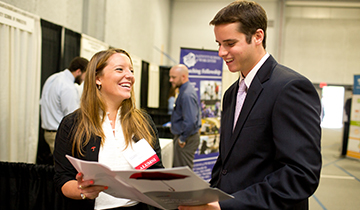 Ask specific questions and gather informational pamphlets or flyers. Career fairs are just as much an opportunity for employers to get to know you as it is for you to get to know employers!
8. Exchange contact information.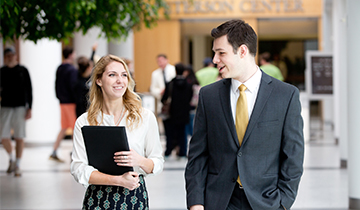 Offer your resume before departing, and in return ask for the employer's business card so that you have a future point of contact.
After the Career Expo:
9. Follow up and connect.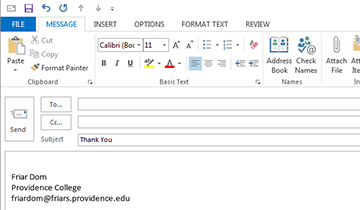 Whether it be to let them know that you are still interested in a job or simply appreciated their time, send an email or handwritten note to the employer. Another great way to say thank you is through LinkedIn, where you can send employers a personal message and connect with them online. Maintaining contact is crucial to building your professional network.
10. Routinely visit eFriars.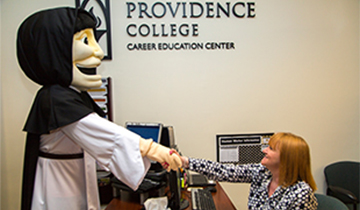 Search and apply for job openings and other professional development or networking opportunities. Don't be afraid to drop in to the Center for Career Education and Professional Development for assistance!