Internship Spotlight: Cameron Cipolla '17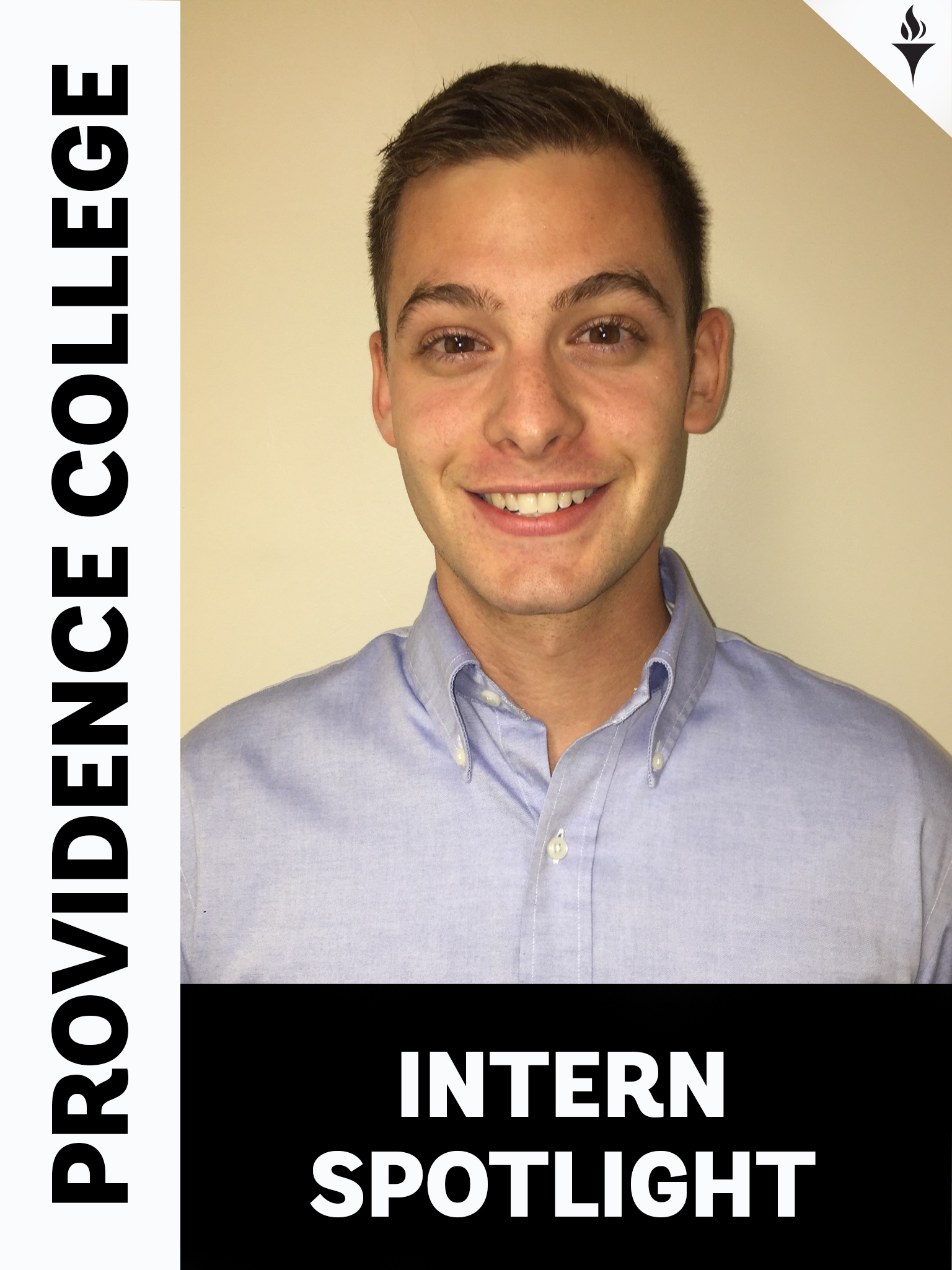 The brand narrative of the Providence College School of Business (PCSB) consists of three main pillars including collaboration, versatility, and fulfillment. The main theme of the second of these pillars is centered around the following idea: "PCSB students don't just learn about a narrow area of business. They learn the broad skills needed to understand society on a big-picture level, think critically, and make the tough choices the business world demands, enabling them to succeed in any number of future roles."
Cameron Cipolla '17 from Abington, Massachusetts, is a computer science major and finance minor who epitomizes the pillar of versatility, which is an essential part of PCSB. Over the summer Cipolla worked at Eaton Vance, one of the oldest investment management firms in the United States, at the company's headquarters in Boston, Massachusetts. His experience was nothing short of spectacular, and I wanted to share his experience with the Providence College community.
Cipolla's desire to work at a firm like Eaton Vance was extremely unique. "I am interested in both computer science and finance," said Cipolla. "The company blended the two fields perfectly in its Information Security Internship position within the Department of IT Risk Mitigation."
As an Information Security Intern, Cipolla was responsible for the prevention, detection, and investigation of all cyber incidents while also assisting with compliance and internal audit related tasks. He and his team used a variety of cyber security platforms to accomplish the aforementioned tasks.
When asked how his finance minor contributed to his role, Cipolla said, "My team was responsible for the protection of assets, and my finance and accounting courses gave me an idea of what is most important in an asset management firm."
Cipolla also made reference to the small, team-oriented environment that existed at Eaton Vance, particularly in his department. He states, "There were only about 20 of us in the IT risk mitigation department. This made me feel like I was at PC, where the classroom sizes are relatively small and we get to know the professors very well. The same could be said for my department, where I frequently communicated with my supervisor and others."
A liberal arts background also played an important role throughout Cipolla's time at Eaton Vance. As someone who worked with the firm's databases, Cipolla had access to a myriad of private information from clients across the globe. The Dominican tradition of ethical and responsible decision-making fostered from a PC education positioned him well whenever difficult situations presented themselves.
It is not surprising to see students like Cipolla flourish in the business world, since PCSB continues to take a holistic approach throughout its courses and internship preparations. Cipolla was grateful to PC for continuously prepping him to become a part of one of the most successful asset management firms in the United States.
"It was a great experience," said Cipolla. "I owe a lot to PC, and they've helped me so much over the past several years."