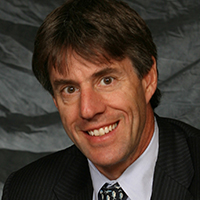 The American Marketing Association recently published an article titled "The Future of Cash: Should Marketers Plan for Mobile Payments?" Within this article a conversation is created amongst specialists in the field, including Providence College's Daniel Horne, Ph.D. associate dean of the School of Business and a marketing professor.
The article highlights the idea that mobile payments and m-commerce has steadily increased in the past year, yet there is still room for growth. The article discusses the idea that an astounding 17 million users have downloaded the Starbucks app in 2015 alone and over the past six years the Dunkin' Donuts app has been downloaded 18 million times; however, this merely shows the capability that mobile payments have. The article states, "'Eventually we will hit a critical mass and people will have to [adopt the technology],' Horne says. 'But don't be on the bleeding edge of this one, because it's going to be a while…you need it if a consumer expects it, but consumers don't expect it yet.'"
While the future of mobile payments does not seem like it is going to drastically change soon, Horne also says, "'There's no doubt the country will be paying differently once millennials have more spending power. They're used to doing stuff on their phone. It's almost like it's automated to them. That's how payments will be once they start. The reality with any new technology like this is the people who are most resistant to it eventually stop spending as much money.'"
Horne's overall input is crucial for the conversation created within the article as his insights and ideas are key not only in this situation but also for the future of m-commerce and mobile payments as a whole. Horne concludes the article by stating, "'It's a bit of a chicken and egg thing. Do we build the system to accept it at the point of sale, or do we wait until consumers demand it? Consumers don't demand it until they want it. Who moves first?'" The Providence College School of Business is definitely lucky to have such a thought provoking member on our team! Read the full article here.