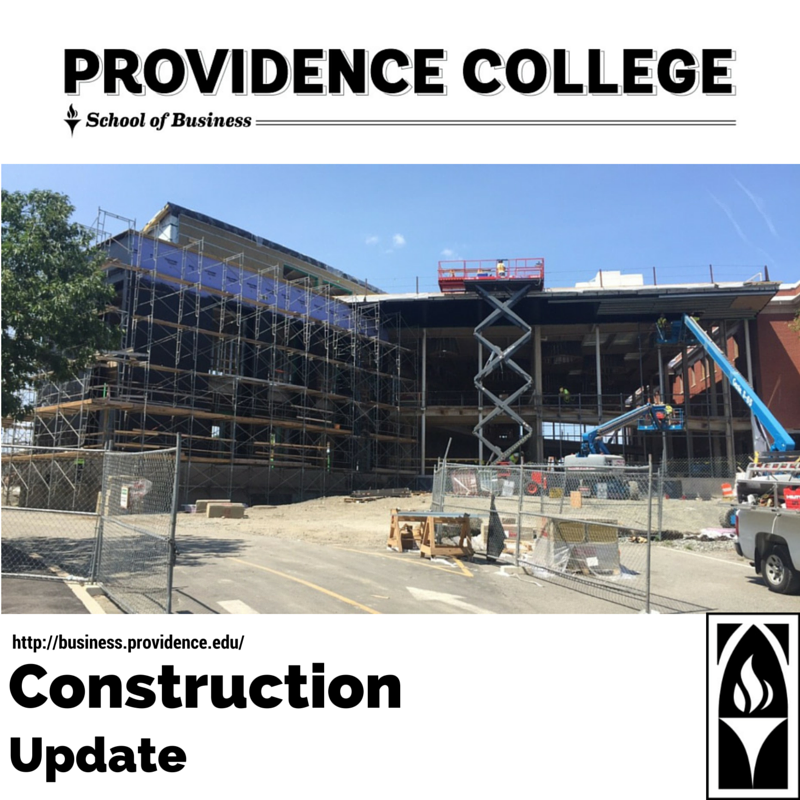 ---
Here's a snapshot of the current state of the new Arthur F. and Patricia Ryan Center for Business Studies, better known as the future home of the Providence College School of Business.
The construction crew have been working very hard day in and out to bring this amazing building to our campus. The building has been coming together very quickly, and recently we were able to speak to Mike Taber, the owner's rep for construction. When asked how the process constructing the building is going, he replied by saying, "It's been great! The building will definitely be done by January." Fingers crossed!
We can't wait to see all the students studying in the building for the spring semester!
Watch: Hard Hat Tour of the New PCSB Building
Photos: Topping-Off Ceremony for the New PCSB Building
Photos: Arthur & Patricia Ryan Center for Business Studies Groundbreaking