Meet PCSB: Computer Applications in Business Lab Administrator Robert Costello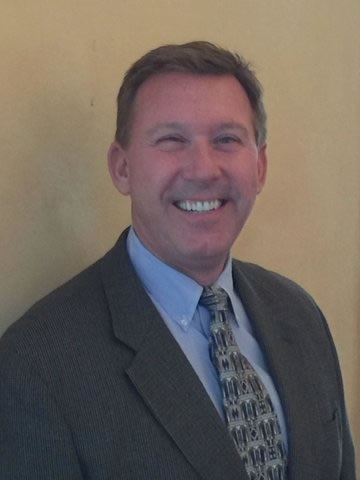 Name:  Dr. Robert Costello
Title:  Computer Applications in Business (CAB) Lab Administrator
Job description:  Provide an interactive instructive computer lab experience, primarily for business students, where students learn the Microsoft Office Suite; Word, PowerPoint, Excel and Access. Advisor to incoming freshmen who have declared a major in Accounting.  Instructor of various course offerings in both the undergraduate and graduate business curriculum.
Education:  Ed.D. (Doctor of Educational Leadership) from Johnson & Wales, MBA from the University of Rhode Island, BA in Business Management from Florida Atlantic University, RI Secondary Teacher Certification in Mathematics
Years at PC: Ten
Areas of Expertise:  Management Information Systems, Business Communication, Management Studies, Human Resources, Career Development and Educational Leadership
Classes you've taught at PC:  Business Communications and Management Information Systems (2006-2010), CAB I & II (2011- present), MBA Special Topics in Management and Independent Studies (2012-2015) as well as Management Information Systems and Statistics in the School of Continuing Education
Favorite part of your job:  Unequivocally, mentoring students!  When I see the "a-ha" moment and students really learn a skill or apply a concept, I know that I've chosen the right profession.
Something every business student should know:  The business environment is in a constant state of change and we all need to be lifelong learners. Consequently, I believe that our business students should engage in the task at hand, seek help when they need it and build a professional network.
First job out of college:  As many students, I had the opportunity to work in the field of business while in my undergraduate program.  Upon graduation, that employer, Action Bolt & Tool located in Lake Worth Florida, invited me to become a full time member of their team.
Interests outside of work:  Travel, from road trips, to cruises, to exploring foreign cultures when time allows.  Otherwise, I am an avid reader and I enjoy what southeastern New England has to offer; time with my friends, the beach, and the local flavor.
Surprising fact(s) about you:   In 1987, while a seaman in the U.S. Coast Guard, I was on the rescue team out of Southwest Harbor, Maine that searched for and retrieved three priests that were adrift and taking on water in their sailboat.