PCSB on Facebook
Better late than never…Providence College School of Business is now on Facebook! This platform will supplement our existing social media presence on Twitter, LinkedIn and Instagram. We will be employing Facebook as a tool to reach more alumni, prospective students, and PCSB families.  'Like' our page and share it with friends and family to help us increase our Facebook audience!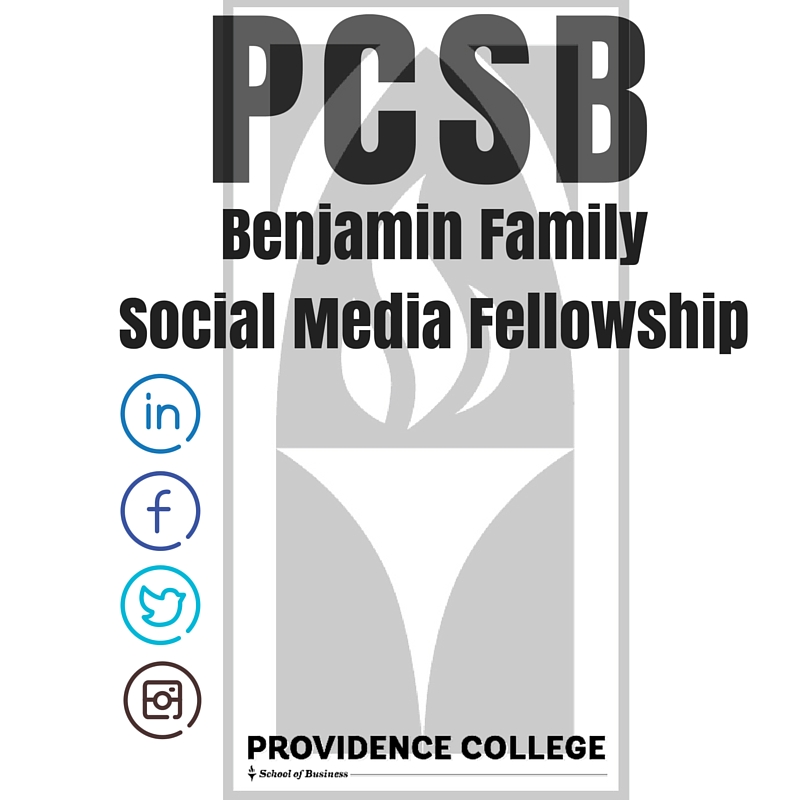 Social Media Fellowship
The School of Business is now accepting student applications for a brand new fellowship program. Thanks to a generous gift by Meg & Adam Benjamin, The Benjamin Family Social Media Fellowship will provide extensive training and opportunities to plan and implement actual social media campaigns for PCSB. A variety of networking experiences, culminating in a trip to visit leading social media companies in New York, will be an essential and valuable component of the program.  Fellowships will be awarded to accomplished students who are actively pursuing careers in new media and/or marketing.  Those participating in the program will receive a stipend and will be honored by the PCSB upon successful program completion.