Update: Rosy Khalife '13 and Sister Make "Shark Tank" History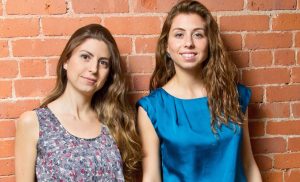 When Rosy Khalife '13 and her sister Donna presented their business, Surprise Ride, to investors on "Shark Tank" in 2014, the two were already enjoying unprecedented success. Despite not reaching a viable deal with any of the Sharks, the sisters continued to grow Surprise Ride and bring in more than $1 million in annual sales by 2015. What started as a two-person operation has now grown to include 10 employees besides the Khalifes.
The sisters were recently featured again in "Shark Tank's" companion series "Beyond the Tank." When Shark Tank investor Kevin O'Leary heard about the business's success after the initial pitch, he was intrigued and visited the headquarters in Washington, D.C. According to a press release from SurpriseRide.com, "For the first time in Shark Tank history, a Shark came back to visit a past contestant and made the company an investment offer." The sisters accepted the offer this time around; O'Leary will invest $50,000 and assist the marketing team in driving customer acquisition and growth, in return for a 2.5% stake in the company.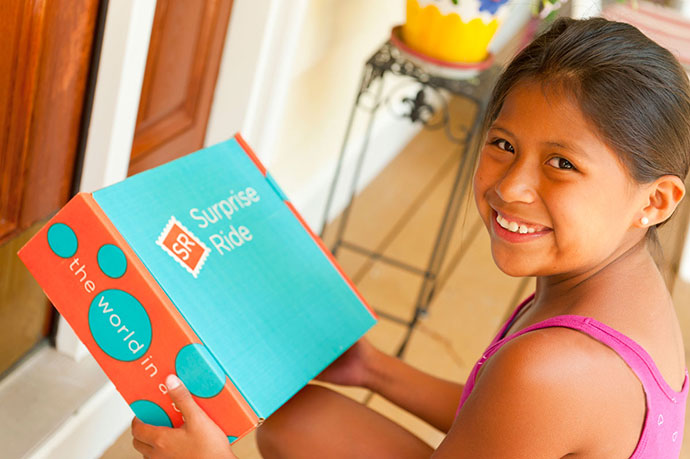 "I like what they've done so far. I'm gonna pour gasoline on this fire and get this to 10 million in sales," Kevin O'Leary said on the "Beyond the Tank" episode, which aired March 22 on ABC. Donna and Rosy are also thrilled to make Kevin part of the team; "For us, having him on board is about more than the investment. His passion for kids was obvious and he immediately got our product."
Surprise Ride is a subscription service that sends curated children's activity boxes each month to kids ages 6-11. By delivering pre-planned activities to homes across the country, kids get to learn and explore while moms take a break. Each month, kids aboard the "ride" receive a package with all the supplies needed to enjoy hands-on projects and create life-long memories. "We get that moms need our help more than ever before and we're excited to continue to create great products for them," Rosy, the company's COO, said. Rosy graduated as a marketing major from PCSB in 2013.