Fr. Brian Shanley Discusses a Business/Liberal Arts Education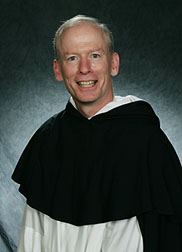 Fr. Brian Shanley, Providence College President, was featured in the Providence Business News this week to discuss the value of a PCSB education.  Fr. Shanley discusses the significance of the integration of liberal arts with each of the four business disciplines.  "When I talk with employers who hire Providence College students, I often hear how much they like the 'well-roundedness' of our students," Fr. Shanley writes.
The liberal arts foundation on which business disciplines are cultivated prepares PCSB students to not only find a meaningful career, but to "think ethically and act with integrity."
Read Fr. Shanley's full article here.