Brian Lamoureux Discusses Dark Side of Social Media in Virginia Shooting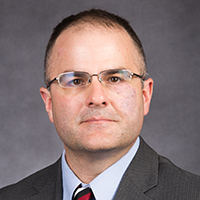 A fatal shooting of two Virginia TV news reporters during a live broadcast on Wednesday was seen not only by those watching the news at that time, but separate footage from the gunman's point of view was discovered on Twitter just hours after the incident.
It wasn't long before the Twitter account was suspended, and the video that was posted disappeared with it.
"When there is an immediate need related to either law enforcement or privacy or children, they act very quickly," management faculty member Brian Lamoureux said of Twitter in an interview with NBC 10 News.
See the rest of Lamoureux's comments here.