Massachusetts Casino Situation Is Like a Game of Risk, Patrick Kelly Explains on WGBH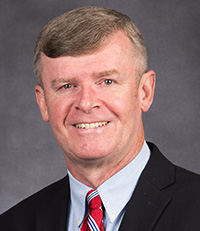 It's been four years since Massachusetts passed legislation called the Expanded Gaming Act, paving the way for a slot parlor and four resort casinos. A timeline from an early report said the casinos should be ready to open by now, but none of the casinos has opened yet — and none will be ready to open for quite some time, contractors say.
Patrick Kelly, associate professor of accountancy, was featured in an interview with Craig Lemoult of WGBH's "All Things Considered" about the issues facing Massachusetts on Aug. 5.
"Because the stakes are so high, […] we're not talking about a 10- or 20-year effort here," Kelly said during the interview. "This is going to be, you know, 50, 60 years well into the future, in terms of these casinos operating."
Listen to the full segment about Massachusetts casinos on WGBH's website.