Meet PCSB: Associate Dean Dan Horne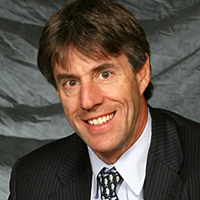 Title: Associate Dean, School of Business
Job description: I work with the faculty to make sure that the courses we require in the School of Business provide students with the skills that employers and grad schools are looking for in graduates. Since the business environment is changing rapidly and technology is altering how people work, my job is to make sure our curriculum positions PCSB students to succeed in this new workplace.
Years at PC: 21
Education: PhD (Marketing) and BA (International Economics) – University of Michigan
MBA – Saginaw Valley State University
Areas of expertise: How people pay for goods and services. Consumer privacy. How to help the financially excluded – these are people who have no access to formal financial services like bank accounts, credit cards, etc.
Classes taught: Buyer Behavior, Sports Marketing, Principles of Marketing (undergrad) and Marketing Management and Consumer Research (MBA)
Favorite part of my job: Watching my students go from uncertain freshman to successful business people. The transformation over the years is awesome to witness.
Something every marketing student should know: To be really successful in marketing you have to get over yourself and understand the needs and feelings of other people.
First job out of college: Running a big mainframe computer for the World's Fair in Knoxville. When that looked like it was running out of money, I headed to the Cape and got a job as a lifeguard.
Interests outside of work: Fantasy: hiking, biking, skiing (alpine, Nordic and water), boating. Reality: yardwork
Surprising fact about me: I am very practiced at shucking oysters and clams. After the caterer showed up with about 5 percent of what was needed for our friends and families, I sent my best man to buy out the seafood market and I spent my wedding reception shucking clams.