Dean Sylvia Maxfield Talks New State Budget on RIPR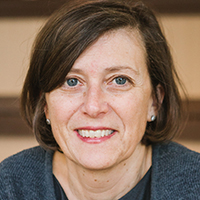 Rhode Island lawmakers earlier this month quickly and unanimously approved an $8.7 billion state budget that Gov. Gina Raimondo hopes will "jump-start" the economy.
Dean Sylvia Maxfield recently discussed the new budget with Providence Business News Editor Mark Murphy and Rhode Island Public Radio's Dave Fallon for the weekly business segment The Bottom Line.
"Gina Raimondo has a tremendous amount of support, and I think she's worked hard to get it," Maxfield said during the interview. "I'm very, very optimistic about where we are in the state thanks to that."
Listen to the full interview with Maxfield here.