New Ethics in Business Education Director and Associate Director Announced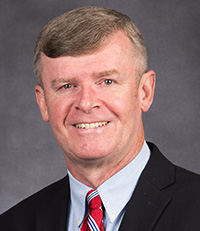 Patrick Kelly, associate professor of accountancy, will become the director of ethics in business education at the Providence College School of Business effective July 1.
Terence McGoldrick, assistant professor of theology, will assist Kelly as associate director of ethics in business education.
Together, they will work on curriculum innovations for ethics in a business context. They will also work with Dean Sylvia Maxfield to develop a long-term vision and growth plan for a center focused on applied ethics in business that would be harnessed for future fundraising efforts.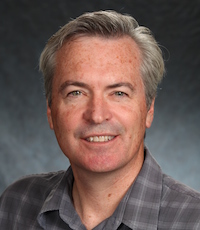 Kelly received his Ph.D. in accounting from the University of Connecticut, and his areas of expertise include casino gambling, ethics education, public interest accounting issues, and workplace fraud. He has served as Accountancy Department chair and MBA Program faculty director during his time at Providence College. Kelly is a retired Coast Guard commander who served on the faculty at the U.S. Coast Guard Academy for 10 years, teaching accounting, finance, and leadership courses. He also directed the Cadet Leadership and Character Development Program for six years.
McGoldrick received his STD and STL from the University of Fribourg in Switzerland, and his areas of expertise include Catholic social ethics, Christian life/spirituality, and moral theology. His interests in theology chiefly are concerned with the issues of how Christianity is relevant in today's world. This encompasses the grander social justice issues of our times and culture as well as the personal inner life aspects of spirituality, especially in the understanding of constructive relationships. Business and scientific research applied ethical experience has also shaped his research agenda.